George Thomas - An 8x8 Original Thinker
Nick Polt
November 10, 2020
For someone who spends the majority of his waking hours outdoors, it might not be obvious that George Thomas would be enthusiastic about video conferencing and remote learning.
But as an extreme bike race organizer, leader of a ski school, podcaster, and owner of Over the Top Productions, George has more than a few reasons to need a flexible, reliable communications platform. He shared his story with 8x8's Tracy Pullman and you can watch the interview here: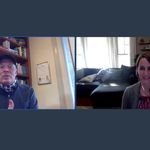 "In our living rooms, we're teaching skiing. It's awesome."

In early 2020, George's ski school was turned upside down by Covid-19 like so many other businesses. At the recommendation of one of his staff members, George signed up for 8x8 Express to help connect with his teachers. He was immediately blown away by the audio quality, which is key to making communication and engagement natural in remote meetings.
But while ski lifts had shuttered early for the season, video meetings with 8x8 had even greater impact than just improving staff communications. They enabled remote instruction, and ski classes continued on carpet instead of snow.
Bringing racers, crews, and supporters together.
"We're doing things we've never been able to before, creating real connections between participants, organizers and partners long before they arrive at the starting line, and enabling friends and family to track progress and watch the event live from wherever they are."
When the snow melts, George takes his cycling gear out of the garage and organizes several road races around the country. Coordinating with individuals and organizations spread out and on the move, he brings people together for intense tests of endurance and team spirit, including a 444-mile qualifying race for the Race Across America sponsored by 8x8.
At this year's Natchez 444, George collaborated with 8x8 to push the boundaries of connecting racers, crews, and supporters in real time, shrinking the distance between participants during pandemic-driven separation. As we learned more, we couldn't help ourselves and signed up a participating team of three riders and three crew members that had a blast riding the beautiful 444-mile route.
"We brought in 10 dozen tamales and 42 margaritas. Just seeing so many happy riders and happy crew, and hearing people talking about the ride and their experiences...it just felt normal."
Communication is about helping people connect and work better together. We're excited to work together with George and so many other original thinkers like him. Please stay tuned for more profiles of 8x8 Original Thinkers in the coming weeks.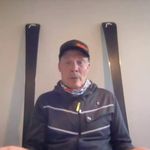 ---