8x8 Unified Communications Provide Connectivity, Flexibility and Reliability for Global Manufacturer
Years of poor-quality phone service led Artco Group to search for a solution that was dependable yet affordable. After finding 8x8 hosted business VoIP, Artco now has crystal clear voice quality, reduced phone bills, and reliable service.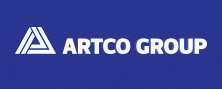 Artco began shortly after World War II in 1948 when Arthur Himmel, a US Marine, camped outside the Brooklyn Navy Yard in a sleeping bag so that he would be first on line to purchase surplus steel being sold by the navy. That first purchase of steel would launch a company that has been a significant player in the international trade of steel ever since.
Now headquartered in White Plains, New York, the Artco Group has evolved from a single company trading in steel and other metals, to a family of companies that provide one-stop shopping for all heavy plate manufacturing needs. Today the Artco Group includes Artco Steel, which produces heavy plates, and Houston Blow Pipe, which fabricates custom components for the energy industry.
The Artco Group's evolution was driven in part by a series of acquisitions. First, in 2007, the Group acquired a steel processing facility in Hannibal, Ohio, a remote rural area near the border of West Virginia. Then in 2009, the Group acquired Houston Blowpipe, a leading component fabricator in Houston, Texas. Within a decade, the Artco Group expanded from a single office with five employees to a multi-site organisation with more than 250.
Hardware Crashes and Failures Made Phone Service Unreliable
As the Artco Group added companies, offices and workers, CIO Damian Brennan realised that installing traditional phone service was not a viable option; the process was simply too time-consuming to keep up with the organisation's rapid growth. He decided to lease a server-based NEC system. But maintaining a hardware solution in-house introduced a new set of problems.
Hard drive crashes on the NEC system resulted in lost voicemail messages, and controller card failures brought the whole phone system down. And because of the system's gateway configuration, when service in New York crashed, so did phone service in Ohio and Texas.
Poor voice quality and dropped calls plagued users, particularly those at the Ohio manufacturing facility whose phone service was delivered via copper wiring laid in 1963. The complexity and interplay of the Artco Group's VPN, broadband connectivity, NEC hardware, and IP phone service made it difficult to troubleshoot and resolve problems.
Need for Scalability and Flexibility Drives Move to the Cloud
The global recession caused another jolt. The steel industry was hit hard, and the Artco Group began consolidating offices and cutting back. But the on-premises NEC phone system which had made it easier to scale up also made it difficult to scale down. With the end of the five-year lease in sight, Brennan decided to move the Group's phone system to the cloud.
"I went to business school to learn how to run a company, not maintain an Exchange server or a phone system," explains Brennan. "Why devote internal resources to those kinds of functions if they add no value to the business? It made sense for us to outsource our IT infrastructure to a cloud provider."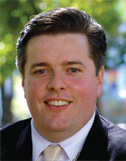 "Selecting a cloud provider was absolutely the right choice for us. We don't have to spend our time fixing or maintaining a business phone system. The features work well together, and updates are automatic."
Damian Brennan
CIO of Artco Group
Simplicity of 8x8 Business Phone Service and Pricing Make a Strong Impression
In 2011, Brennan attended a CIO conference in Orlando, Florida, and was immediately impressed by two cloud-based technologies: 8x8 hosted business VoIP and Google docs. "The sheer simplicity of 8x8's phone service and pricing model really struck me. You just plug it in and it works. Every month you pay for what you need. It almost seemed too good to be true," observed Brennan.
Brennan piloted 8x8 phone service at the Artco Group's sales office in Cleveland, Ohio, a high call volume environment. Once he got the thumbs up from the sales team, he began rolling out the service in New York and Ohio.
Unified Communications Switchover Easy, with Better Voice Quality
According to Brennan, the trickiest part of implementing 8x8 business phone service was porting the Artco Group's numbers over from their previous provider. As the numbers were released from the previous provider over a three- to four-week span, 8x8 would activate them on the new cloudbased business phone service.
"8x8 managed the transition very well for us," says Brennan. "Users had two phones on their desks for a few weeks, but it wasn't a problem. They used their old phones until 8x8 activated their numbers, and from then on the new business phone service worked fine. We had no complaints from our users— which is exactly what I wanted."
Far from complaining, employees in at the Hannibal, Ohio, processing facility were delighted with the new 8x8 business phone service.
"For them it was like, 'Wow! People can hear me now!'" says Brennan. "The improvement in voice quality and reliability was amazing, especially since we were still using the same old copper wires."

8x8 Provides International Connectivity and Cost Savings
8x8 cloud communications have also brought a new level of freedom and flexibility to Artco Group employees, who used to have to answer calls at their desks. According to Brennan, many of those desk phones are now covered in dust.
"8x8's mobile app and portable VoIP phones let us take calls anywhere and everywhere," he says. "Recently I was backpacking in Spain, and I answered a business call on my iPhone. 8x8 gives us seamless connectivity around the world, which is huge."
Along with seamless connectivity, 8x8's mobile app is delivering significant cost savings when employees use their phones overseas. Artco Group does a lot of business in China, and employees used to run up mobile phone bills as high as $6,000 during their trips. By using the 8x8 mobile app, employees can make international calls at much lower rates over WiFi—and without roaming fees—saving the Artco Group thousands of dollars.
Employees working overseas for longer periods also have the option to bring along an 8x8 desk phone and plug it in anywhere that has an Internet connection.
"The flexibility of 8x8's VoIP technology is outstanding!" says Brennan. "I was working in Italy for a few weeks and took an 8x8 phone with me. As soon as I plugged it in, it worked."
Auto Attendants Take Over Call Answering and Routing
Although Artco Group companies had a long history of answering incoming calls live, Brennan decided to test 8x8's auto attendant capabilities in one of the Ohio offices. To his surprise, it worked so well that the other locations began clamoring for their own auto attendants!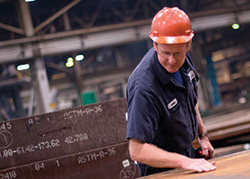 The Artco Group now uses auto attendants at multiple locations, each with its own individualised menu. Several provide routing options to centralised corporate functions, such as accounts payable. The person answering can see which auto attendant forwarded the call, allowing them to greet the caller with the appropriate Artco Group company name."
Ring Groups Ensure Incoming Calls and Messages are Answered Quickly
Programmable ring groups were another leap forward for the Artco Group. Rather than route incoming calls to individual employees, the new unified communications system distributes based on function. Each function is assigned a ring group, so there is always back-up when a call comes in.
When callers leave voicemail, it goes to a group voicemail box that alerts the entire ring group. This ensures that messages are heard and calls returned promptly.
"Before, if someone was out, we had no way of accessing their messages and responding to callers," explains Brennan. "By aligning our ring groups with functions, we can see when there's a message and take the necessary action. It's made us much more responsive to callers."
Auto-forwarding and Emergency Paging Speed Disaster Recovery
Safety is a top priority at the Artco Group's processing facility in Ohio and fabrication centre in Houston. Using 8x8's emergency paging feature, management can send out broadcast messages that alert all employees whenever an incident occurs.
"It's a fantastic feature," says Brennan. "It doesn't matter if the employee's phone is forwarded or busy. The feature overrides all of that and broadcasts the emergency message right from their phone."
Having experienced a lengthy power outage in the White Plains office caused by Hurricane Sandy a few years back, Brennan also appreciates 8x8's auto-forwarding feature, which automatically redirects calls to cell phones, home phones, or other numbers when Internet connectivity goes down.
"In White Plains, we lost power for four days after Sandy," recalls Brennan. "8x8's auto-forwarding kicked in flawlessly. We used our iPhones and home phones to take calls and keep the business going during the disaster."
Houston, We Have a Problem—with the Local Business Phone Service Provider
Despite all the advantages Artco Group locations experienced with 8x8 cloud service, there was one holdout: Houston Blowpipe. Executives there felt strongly about using a local service provider to replace their 25-year-old telephone system, and Brennan agreed to let them implement a different solution for their business phone service. Over the next two years, it was a decision they all came to regret."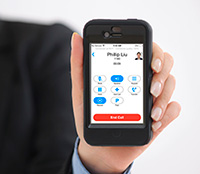 "It was two years of misery, compounded by bad customer service," says Brennan. "The phone system in Houston was so terrible that we canceled our contract early. The provider then tried to charge us additional cancellation fees so we sent an email documenting all the problems we'd had with their service. They finally backed off, but it was a nasty breakup."
In 2014, Houston Blowpipe joined the other Artco Group companies on the 8x8 unified communications platform. The transition went smoothly, and users were quickly won over by 8x8's advanced features and ease of use. In fact, the Artco Group's corporatewide 8x8 business phone service is now managed out of the Houston office.
Absolutely the Right Choice
"One of the best things about 8x8 is that it mostly happens behind the scenes," says Brennan. "We don't have to spend our time fixing or maintaining a business phone system. The features work well together, and updates are automatic. Selecting a cloud provider was absolutely the right choice for us. We couldn't afford to buy a system that has half the features available with 8x8."