8x8 Skype for Business Integration
---
Download the 8x8 Microsoft Integration plug-in to make calls from Skype for Business using your 8x8 Virtual Office extension.
---
Click to call contacts from your Skype for Business directory.
When you're on a phone call or Virtual Office Meeting, your status in Skype for Business will be updated to "In a call" or "In a meeting"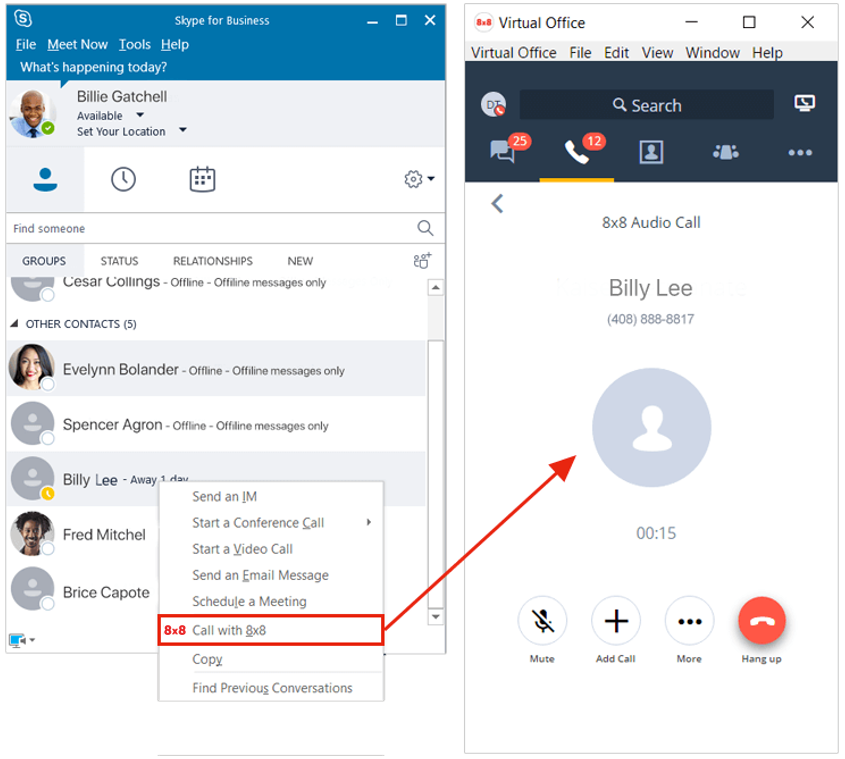 Requirements
Microsoft Windows 7 SP1 or later
Skype for Business Integration:

Lync 2013 or Skype for Business 2015, 2016 client
Skype for Business Online or Server
User Guide and Download
NOTE: If you have the previous 8x8 Outlook Integration installed, please use Windows Control panel to uninstall this program before installing the new 8x8 Microsoft Integration.