8x8 Integration for ServiceNow
Empower your team by combining IT service management and communications
IT Service Management combines the right technology with best practices to deliver support and services to your customers. To remain competitive in today's fast-moving world, IT solution providers need to be agile and flexible to adopt technologies and processes that can help their customers along their own journey. 8x8 for ServiceNow tightly integrates the service management and communications enhancing effectiveness of your team and experience for your customers.

Features included in the 8x8 and ServiceNow integration:
For Business Communications:
Click-to-call directly by clicking on the contact on a ServiceNow record, eliminating time spent manually dialing numbers.
Instant caller identification as the call arrives helps users identify the caller before even taking the call.
Auto call and chat logging after every interaction helps easy follow ups.
Integrated search offers one tab search by name, contact number and email id.
Easy call management with features such as transfer, merge and record calls.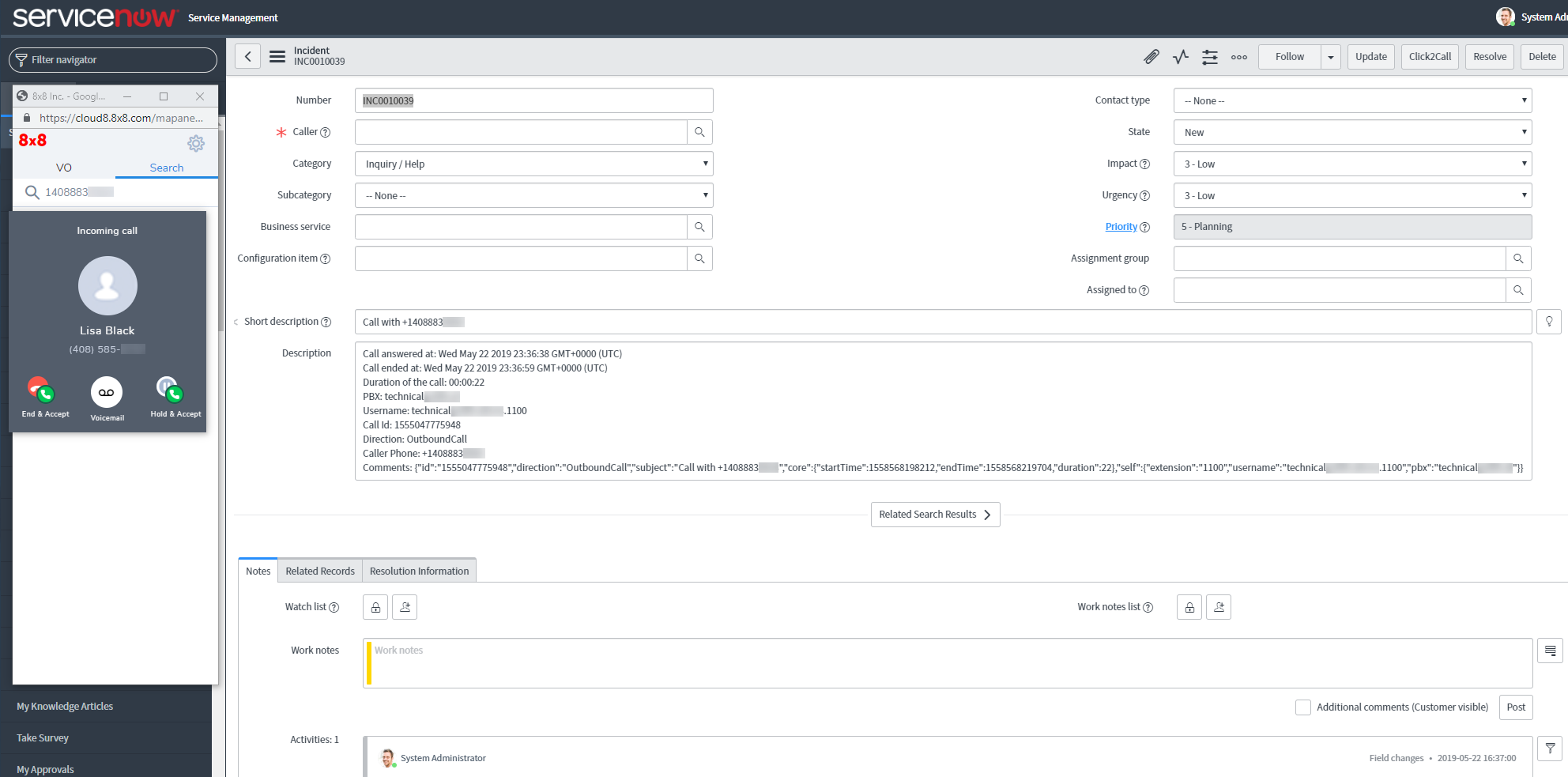 Support documentation: