8x8 Contact Centre for HubSpot
Empower your team by combining CRM and communications
CRM systems help in streamlining processes and increasing profitability for your sales, marketing, and support teams. Given the majority of customer interactions happen over the phone, how about integrating contact centre capabilities with your CRM software?
8x8 Contact Centre for HubSpot integration offers enhanced experience while integrating communications onto CRM software without losing features of the individual products.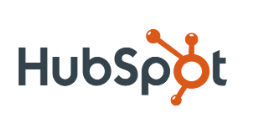 To get started, click here.
Features included in the 8x8 and HubSpot integration:
Click-to-dial: Place a call by clicking on any contact within HubSpot record improving efficiency.
Easy call management: Make, take and transfer calls without toggling between the windows.
Personalized customer experience: Window pop-ups with single match caller details to understand the purpose of the call before even connecting.
Auto logging: Call and chat logs after every interaction added to the HubSpot record.
Integrated search: One tab to search leads, opportunities, contacts, cases, and organizations