Say hello to modern meetings
Experience crystal clear meetings on any device. 8x8 Video Meetings is included in 8x8 X Series. Connect employees and customers with high-definition (HD) audio and video.

A clean, intuitive interface and advanced collaboration features help to make all of your audio and video conference calls more productive. You'll feel like you're in the same room, even when you're not.
Meet with employees, customers and external partners
Start or join a meeting on desktop or mobile
Instantly share content on your screen
---
Build stronger connections
Collaboration is easy with 8x8 Video Meetings. Each employee gets a dedicated virtual conference URL so they can invite others to meet whenever they need. Livestreaming allows you to increase your reach and engage more customers.
Give every employee a personal meeting room
Livestream to unlimited views over YouTube
Record meetings and share as needed, including via Dropbox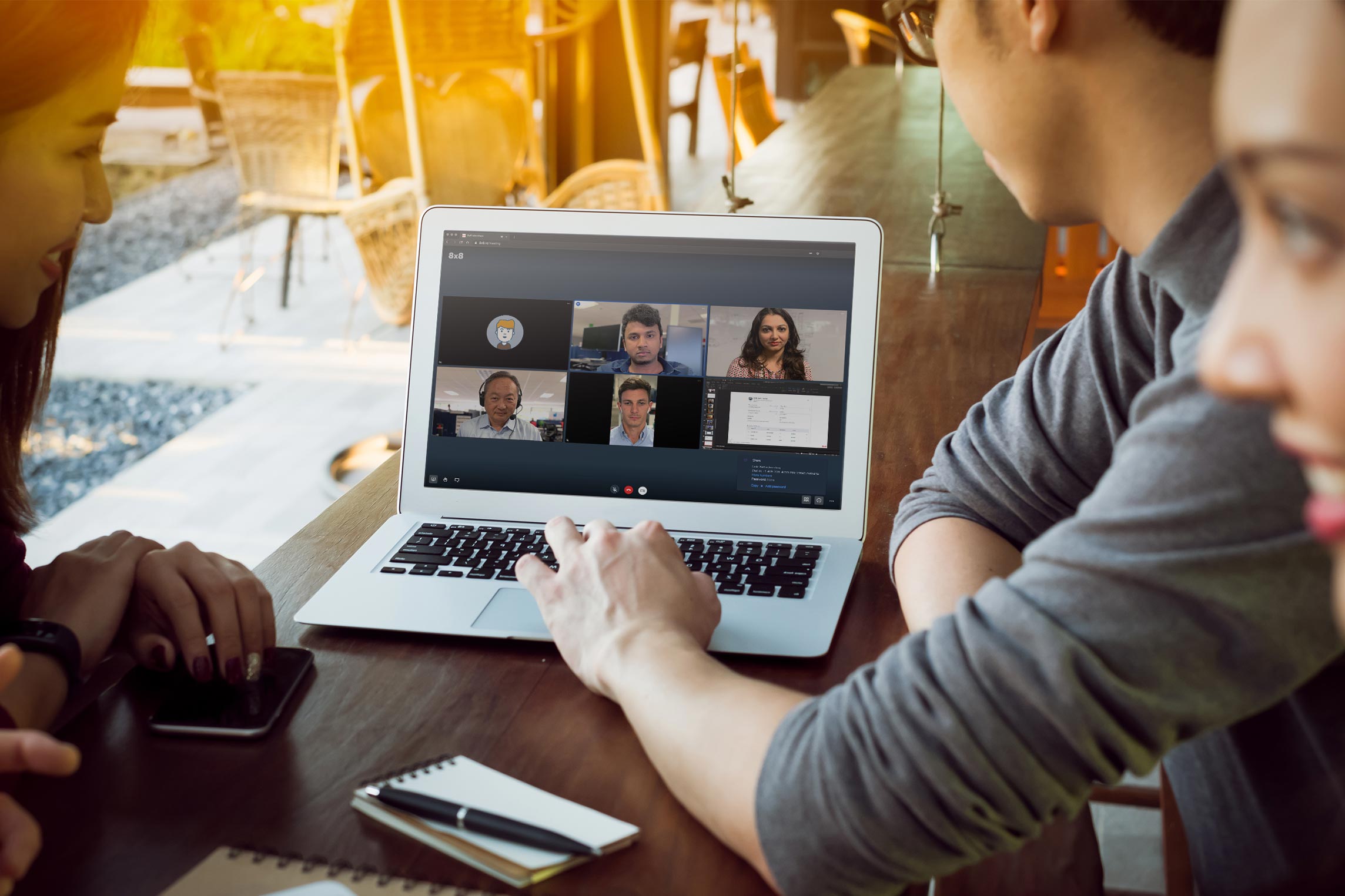 ---
Get more done in every meeting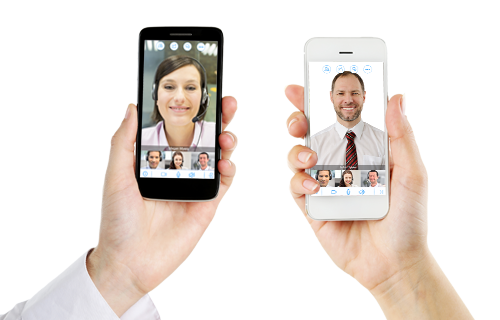 Make your meetings more personalised and interactive. From the moment you schedule a call to the time the last participant leaves, your meetings will go from time sink to time well spent.
Schedule 8x8 Video Meetings with your calendar through extensions and plugins
Send in-meeting messages to other participants
View real-time speaker analytics
Virtually raise your hand to let others know you want to speak without interrupting
---
Meet anytime, anywhere
Anyone can join a meeting, even if they aren't 8x8 users. Invite customers, collaborators and external partners to virtually meet at any time.
Join via smartphone, online browser or conference room phone
Call into meetings using dial-in numbers
Jump into meetings without downloading an app
8x8 includes voice, video, chat and contact centre, so there's just one platform handling all of your communications needs.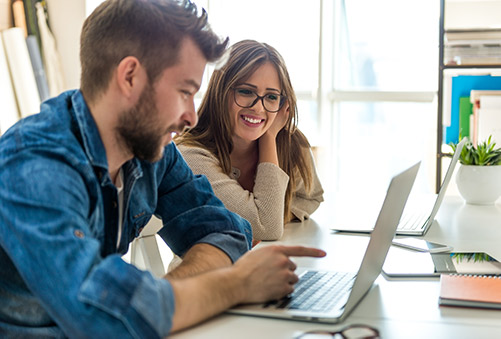 ---
Contact a Specialist
Call 1800 854 171 or fill out the form below and an 8x8 Specialist will be in touch.