Eliminate frustrating set-up experiences with an intuitive interface and smart pairing technology to connect devices
---
What our customers are saying

"There are key meetings that are happening leveraging the 8x8 Meeting platform."
– Ted Palmer, Manager of IT Infrastructure at Barnhardt Manufacturing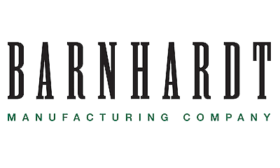 8x8 Meeting Rooms runs on standard hardware
Meeting Rooms can be configured in different ways depending on your room size and budget. It works with popular video conferencing equipment from a wide range of vendors including Logitech, Poly, and Crestron.
The software runs on a desktop computer to connect audio and video devices such as TVs, cameras and microphones. We recommend also using a tablet like an iPad for added benefits including placing calls, giving and yielding screen control and more.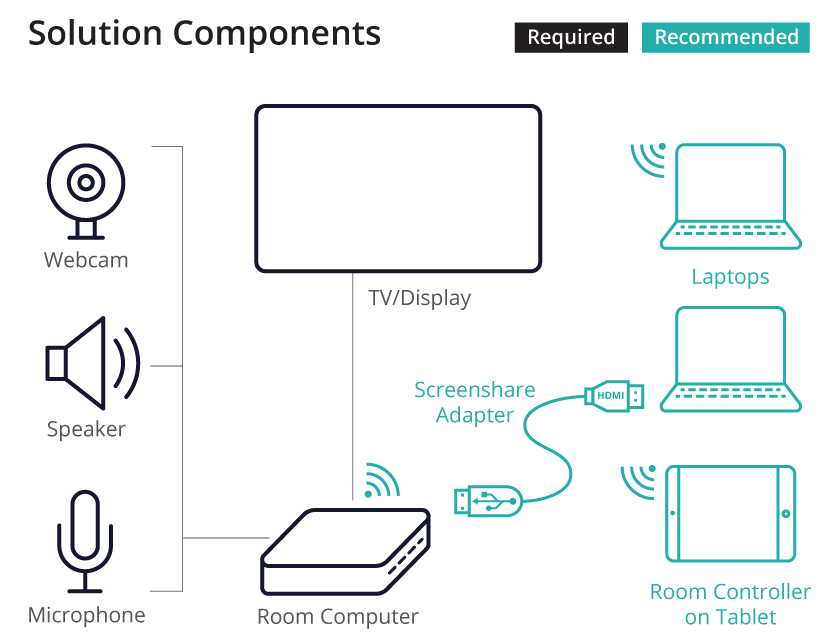 ---
Same immersive experience as 8x8 Video Meetings
Meeting Rooms is an add-on to the new 8x8 Video Meetings. So if you are already using Meetings, adding Rooms to your account is easy. You get the same immersive, easy-to-use experience with as Meetings but allow meeting participants in one location to be in the same room rather than in disparate sites in the same building. This can make for more lively meetings, reduce network bandwidth requirements and increase collaboration effectiveness with others in similar rooms at different sites.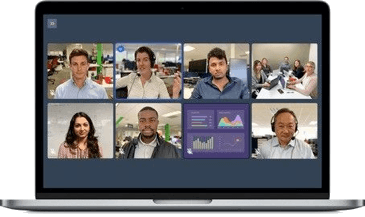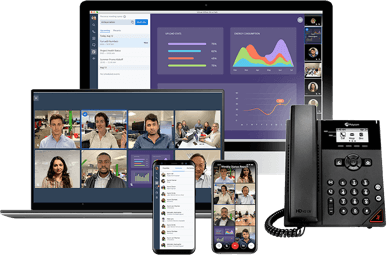 Built for business
Integrate natively with your favorite enterprise apps including calendars, Single Sign-On and directory. Share your meetings with an unlimited number of viewers through YouTube live streaming.
One Cloud platform for all your communications needs
A one platform solution for communications and contact centre gives you one system of engagement and one system of intelligence that lets you arm employees with the exact tools they need to communicate, collaborate and access data and experts. The ability to configure tailored plans across 8 service levels provides the lowest possible total cost of ownership. Enable your enterprise to operate at the speed today's businesses require. Meeting Rooms is the newest entrant in 8x8's X Series platform. Already use Virtual Office or Contact Centre? See how easy it is to add Meeting Rooms. Try it out.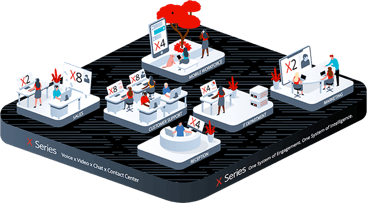 Contact an 8x8 Expert
Call 0333 043 8888 or Complete the Form Below
An 8x8 Specialist will be in touch shortly.