The Best Business VoIP Service
Why compromise? Get everything you need in a VoIP phone system and more.
8x8 Virtual Office Editions give you unlimited voice calls, auto-attendant, video conferencing, SMS, chat, file sharing, call center features and more.

Choose a VoIP Provider That Goes Beyond Phone Service
8x8 Virtual Office Editions give you everything you need for an office phone system and more, designed for today's demanding business environment: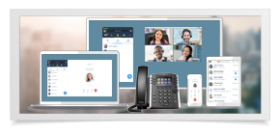 The Latest Business Communication Tools
8x8 is constantly developing best-in-class business communication technologies to help your team effectively communicate with customers, suppliers, and co-workers with robust features including business voice calls, auto attendant, screen sharing, audio and video conferencing, instant messaging, file sharing, and more.
Mix-and-Match Plans Offer Ultimate Flexibility
8x8 offers different service plans with a variety of features that are optimized for your unique requirements so you only pay for what you use. You can add users or features whenever you need them to scale up quickly and easily while minimizing the total cost of ownership.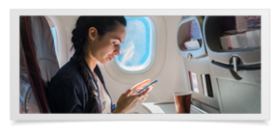 Features That Support the Modern Workforce
8x8's desktop and mobile apps allow your team to work from anywhere. As long as employees have an Internet connection, they can stay productive no matter where they are and access all the robust features via a unified interface that streamlines workflows and communications.
Centralized Platform Facilitates System Management
8x8 allows you to manage all the communication tools and configure your system with an easy-to-use web-based Configuration Manager so administrators can ensure the cloud-communication platform is set up properly to meet your business needs.
Unlimited International Calling Supports Global Business
8x8 offers unlimited international calling for up to 45 countries. This allows your team to easily communicate with vendors, partners, and customers from all over the world while making it stress-free to manage your operating budget.
"One System Of Engagement" Improves Cost-Efficiency
With a single interface that integrates unified communications with call center functions, 8x8 Virtual Office Editions help you improve productivity, lower the total cost of ownership, streamline customer interactions, and access comprehensive analytics across systems for improved cost-efficiency.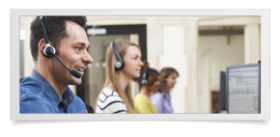 Seamless Omnichannel Customer Experience
Leverage 8x8's robust Contact Center as a Service (UCaaS) features to manage customer communications across all channels, including text, live chat, and social media, to deliver seamless customer service at all touchpoints and meet today's demanding consumer expectations.
Best-in-Class Cybersecurity Measures

8x8 is always updating its platform according to the latest cybersecurity best practices to ensure the safety of your data and help you stay compliant with various industry regulations, such as HIPAA, FISMA, CPNI, ISO2700, ISO9001, UK government ATO, and more.
Why Businesses of All Sizes Are Switching to VoIP Phone Systems
In today's competitive business environment, seamless communication and collaboration among teams, partners, vendors, and customers is the key to success.
Successful companies demand the support of a best-in-class phone system. Here's why organizations are switching to business VoIP phone services:
Scalability and flexibility: add users and functions as your business grows to get the right capabilities exactly when you need them without having to pay for features you don't use.
Robust features: VoIP services offer functionalities that aren't available in traditional phone services, such as auto-attendant and instant messaging, to meet fast-evolving customer expectations.
International calling: many VoIP providers offer international calling as part of their service packages, which is essential in today's global business environment.
Remote workforce: feature-rich business VoIP desktop and mobile apps allow employees to work from anywhere. Businesses can take advantage of hiring a remote workforce, such as lower overhead and the ability to attract talent from all over the globe.
Cost efficiency: most VoIP phone services make it possible to consolidate multiple communication and collaboration applications into a unified interface that streamlines workflow and improves productivity.
Security: many VoIP phone systems are cloud-based services through which the VoIP providers take care of all software updates and ensure the platforms adhere to the latest cybersecurity best practices to protect your data.
Get the Best VoIP Service for Your Business
Having a robust VoIP business phone system is essential to facilitating team collaboration, improving customer satisfaction, streamlining operations, and increasing cost-efficiency.
8x8 Virtual Office Editions supports the growth and expansion of your business with the best communication and collaboration tools trusted by companies of all sizes.
Call 1-888-709-2072 or fill out the form to get a quote.