Virtual Contact Centre
Improve call centre experience, increase agent efficiency and make customers happier.
Only 8x8's truly unified communications help improve customer experience by giving your customers instant connection to the right expert.
---
Everything you need, in one place.
Did you know that on average, a contact centre has to manage eighteen different communications vendors*?
*Source: CCNG Survey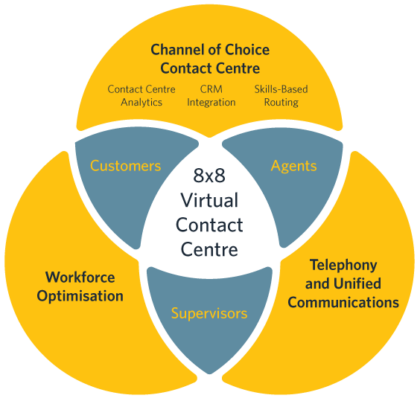 Increase agent efficiency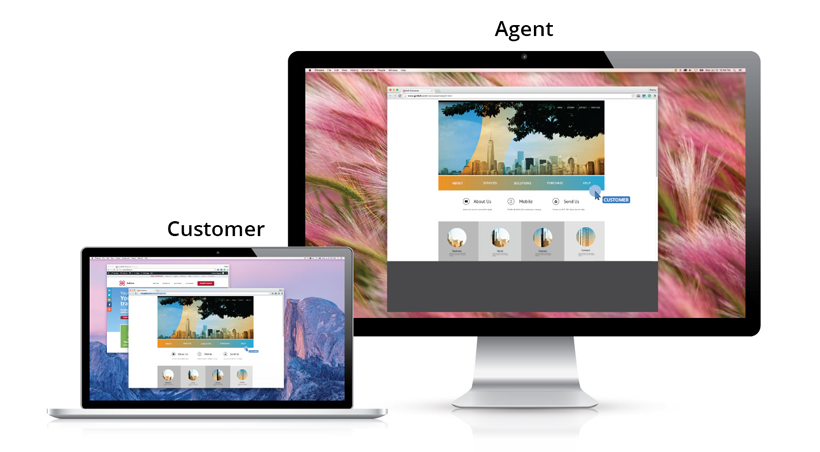 Reduce customer frustrations with Co-browsing
Are your customers struggling with complex online self service tools? Help reduce your customers frustrations and increase sales by offering a helping hand on your web page with 8x8's Co-browsing feature.
Allow your agents to see exactly what the customer sees, so both see the same web page, each other's mouse movements and typing, other than any protected fields.
WATCH
Insights that Matter
8x8 Virtual Contact Centre comes packed with analytics. "Customer Experience" is a ground-breaking analytical tool providing unprecedented levels of visibility into customer interactions and IVR usage, displaying a graphical view of the callers journey from the moment they reach the call centre through to the call termination.
See what is really happening in your company. Get the insights you need to adjust and reward staff, make improvements and respond quicker to new opportunities.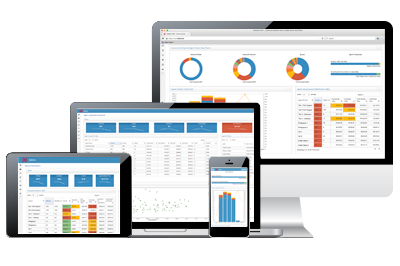 Just some of our happy customers