The Ultimate Guide to Unified Communications as a Service (UCaaS) for Businesses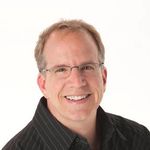 Kent Yunk
January 27, 2020
Digital transformation has changed the way we work, thanks to advances in video conferencing, mobile devices, instant messaging, SMS, Voice Over Internet Protocol (VoIP) and real-time collaboration tools.
Unified communications (UC) solutions combine all these channels and make them available through a single, cohesive application so organizations can streamline workflows and improve productivity.
What Is Unified Communications as a Service (UCaaS)?
A unified communications platform is a framework that integrates various asynchronous and real-time communication tools to improve business communication, collaboration and productivity in a convenient and affordable way.
UC refers to an interconnected system of enterprise communication devices and applications that can be used in concert or successively. A UC platform brings together a variety of technologies, such as phone service, text, chat and video conferencing so businesses can organize and simplify their communications.
A unified communications as a service (UCaaS) provider hosts the hardware, handles all the backend processing in the cloud and allows users access to a unified communication system on a subscription model. The monthly fee covers the use of the platform, as well as all the upgrades and maintenance on an ongoing basis.
UCaaS is made up of four fundamental components:
A cloud-hosted UCaaS solution offers these key components in reliable and affordable service packages that can be tailored to meet the needs of organizations of any size.
What Is Unified Communications and Collaboration?
Unified communications software, or UCaaS (Unified Communications as a Service), manages communications within a single platform. This brings together many different forms of communication such as phone service, text, chat and video conferencing so businesses can keep their communications organized and simplified. This enables greater collaboration among teams and makes it easier to become more productive.
How Does UCaaS Help With Collaboration?
UCaaS provides convenient, affordable and scalable collaboration features for businesses of all sizes. You can share information and messages with coworkers and stay connected on every project. Thanks to instant communications and quick connection, everyone can stay on the same page and ensure they're all looking at the same stuff. UCaaS keeps everything saved, too, so you can refer back to past messages and see everything within a single software platform.
The Business Benefits of Unified Communications
A UCaaS solution helps organizations reduce cost, increase efficiency, improve productivity and facilitate collaboration. Here are some key advantages of using 8x8's UC platform for your business:
Key Features You Need From a UCaaS Platform
A unified communication solution can improve business communications and team collaboration through the following features:
Unified Communications in Business: Use Cases
Here's how unified communications can be applied to a variety of business situations and solve communication challenges: