Is your IT organization burdened with?
Increasing IT maintenance costs from multiple scattered PBX's
Administrative inefficiencies and business silos from teams on different platforms
Delayed responses from vendors for critical issues
System down times impacting your business for hours, even days
8x8 enables fast, easy migrations from your on-premise PBX to the Cloud providing:
Simple, accurate user profile and call flow porting
Fast, easy bulk user on-boarding
Integration with critical business processes
---
On-Demand Webinar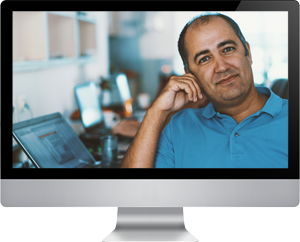 "Why I Ditched My On-Premise PBX for the Cloud" – An IT perspective
Join your peers, Dennis Beckus, VP of IT at Silver Peak Systems and Michael Barbaro, Senior VP at Town Fair Tire, in a discussion on "why and how i moved from ShoreTel and other on-premise PBX to the cloud."
Tuesday, May 22
2pm ET / 11am PT
What sets 8x8 apart?
(mouse-over for more details)

Global Presence
8x8 provides service to customers across 157 countries

Superior Support
8x8 offers 24/7 network and customer support ensuring minimal downtime.

Intelligence
Make faster and better decisions using 8x8's reporting and analytics which provide real-time insight into your communication usage, uptime and customer/employee behavior patterns.

Security & Compliance
8x8 is recognized for its extensive security, privacy and government regulation standards such as FISMA, HIPAA, FIPS, PCI, Privacy Shield and many more.

Superior Voice Quality
Recognized by the Tolly report as having the best-in-class voice quality when compared to other cloud service providers, 8x8 provides HD voice quality and Voice SLAs to standby our service

Security & Compliance
8x8 delivered an average core call flow processing uptime of 99.9999%* ensuring high availability, business continuity and disaster recovery for our customers.
* Core uptime measured from 1/2017-12/2017

Open, Integrated and Interoperable
Open, Integrated and Interoperable
8x8 integrates with 3rd party CRM providers such as Salesforce.com, NetSuite and Office365 as well as productivity tools such as G-Suite and Outlook. Our platform also allows you to customize your 8x8 system with workflow processes that are important to your business.