Peace of Mind
One of the main reasons 8x8 is consistently a Leader in the Gartner Magic Quadrant is due to our commitment to delivering the best communications experience. With over 150 patents and pending patents, 15 data centers across the globe and highest levels of security and compliance, we are able to go so far as guarantee your call quality in the contract!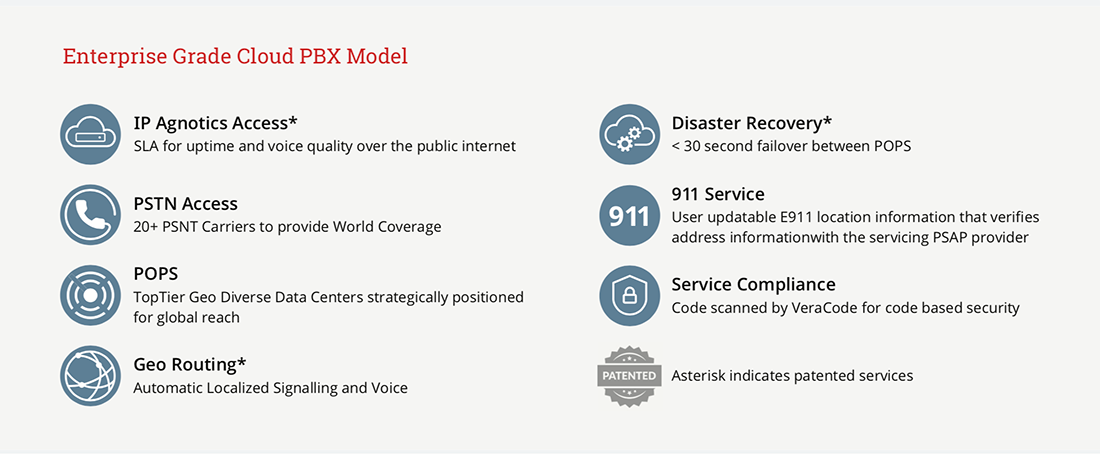 Turbocharging Your Customer Experience
Delivering a differentiated customer experience often requires the addition of high octane capabilities. Use these features of the 8x8 Retail Solution to turbocharge your team's ability to optimize every precious moment of engagement.
Mix and match extensions: While the plans above represent what a majority of retailers need, the X Series provides retailers with the ability to create a solution that best meets their unique requirements.
Expert Connect: Having the store, corporate offices and contact center on a common communications system is especially relevant to retailers. This way they can deliver a highly responsive customer experience by quickly delivering the exact information they need to quickly resolve issues, answer questions and close deals.
Centralized and easy administration: While this may not be as important to an organization with one or only a few locations, the ability to make changes across 100 or 1,000 stores without having to go through a local vendor accelerates the ability of larger organizations to react to changing market dynamics, special promotions and seasonality.
Script8 configuration: Retailers now have the ability to adjust messages and experiences for seasonality, new products and promotions, taking what was a passive communication channel and turning into another opportunity for promotion or customer marketing.
Single vendor, predictable costs: Instead of managing 100 stores, with 100 local telecom vendors, 100 local ISPs, and even potentially 100 local telcos and an MPLS vendor as well, 8x8 simplifies vendor relationship and lowers costs by replacing those service agreements and local phone bills with a consolidated, consistent monthly fee.
Learn more about retail communications solutions and how you can increase operational efficiencies and enhance the customer experience.