It Starts With Modernizing the Phone System
In a distributed organization, inconsistency and disconnected phone systems are difficult to update, cannot easily adapt to change, and often lack accurate and timely analytics and reporting. Based on our experience with retailers, we have developed tailored packages to meet the specific needs of stores, administrative offices and contact centers.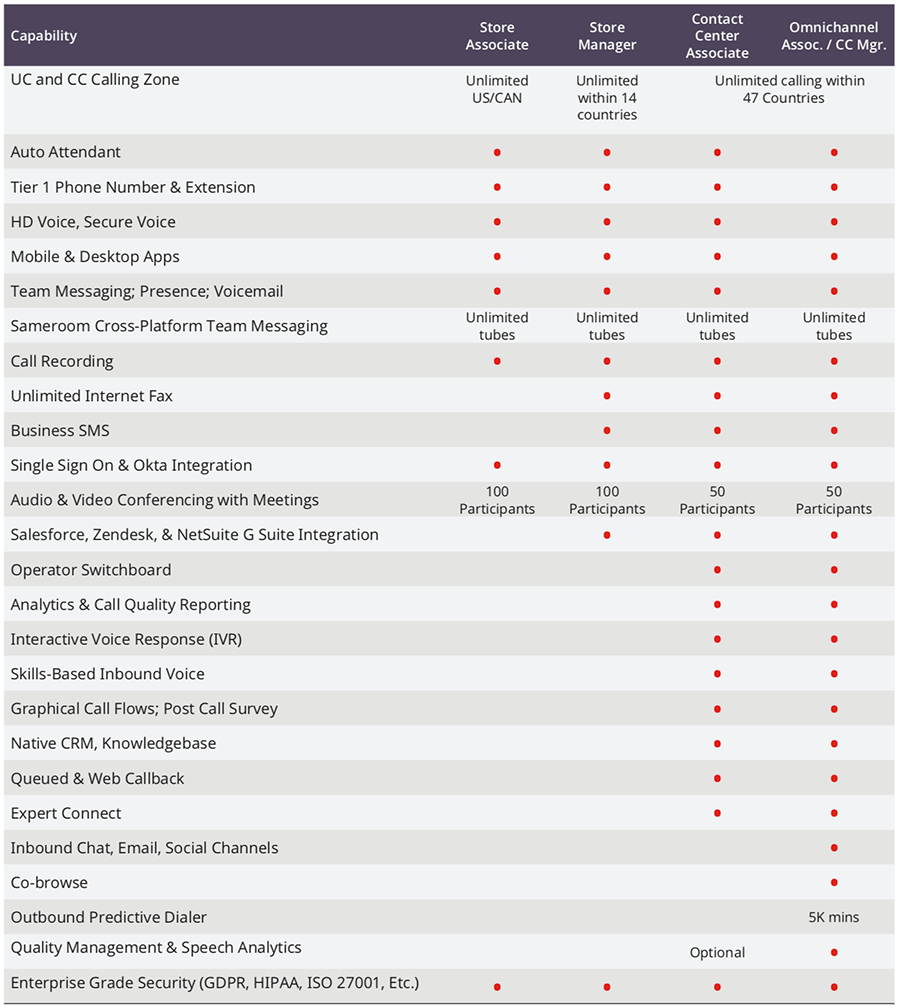 Learn more about retail communications solutions and how you can increase operational efficiencies and enhance the customer experience.