Integrating with Productivity Applications
Email, phone systems and collaboration tools are among the most used applications in the workplace. Let's talk numbers: Employees on average spend 28% of their work week reading and replying to emails, 92% of all customer interactions happen on the phone and 50% of the global workforce is projected to work remotely by 2020 (sources: McKinsey, Salesforce, London Business School's Global Leadership Summit). Integration of 8x8 communications with G Suite and Office 365 is quick and easy to deploy integration at no additional cost. The G Suite integration is highlighted below.

Integrated softphone
8x8 integrated with G Suite starts with
click-to-dial and click-to-join within your
Gmail or Google calendar respectively.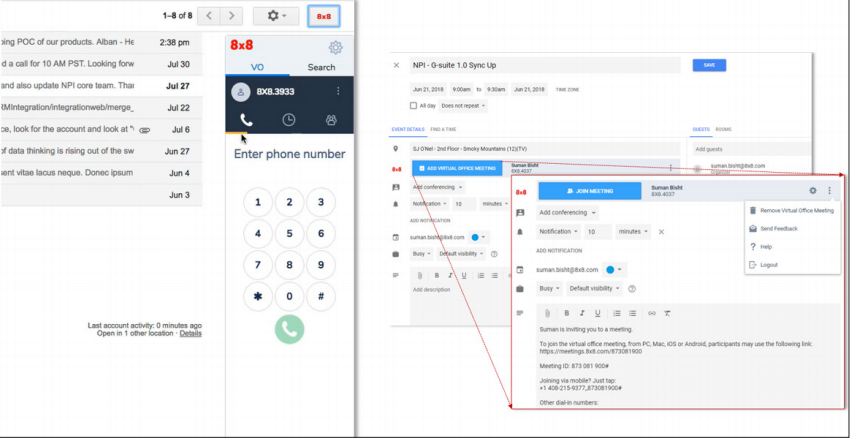 Auto-filtering of emails related to the caller
When a call comes in, you instantly get a screen pop-up showing who it is based on the corporate directory. All the emails you have exchanged with the caller are instantly presented.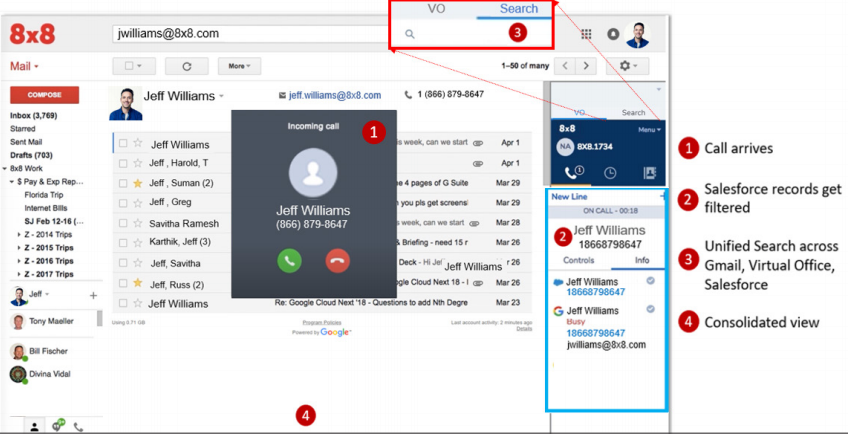 Integrated search
The integrated search feature pulls information from the corporate
directory, upcoming meetings, call history, phone numbers, extension
and even availability based on Google calendar. If the person
"available," just click on his or her extension/phone number right
from the search results and connect.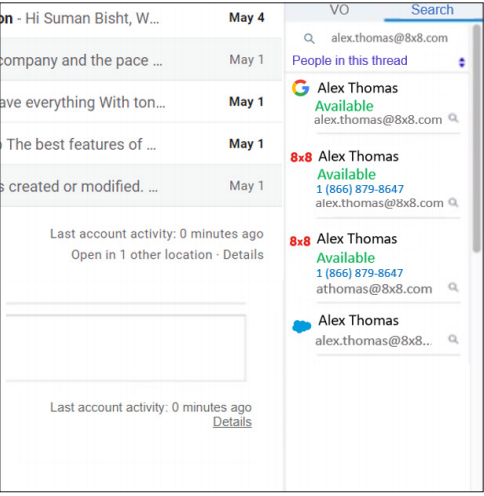 Single platform of engagement
A key goal of this integration is to provide users with a single user interface. The result is one experience for emails and business communications. Now users can easily navigate through all the emails related to a customer without missing a beat during the conversation.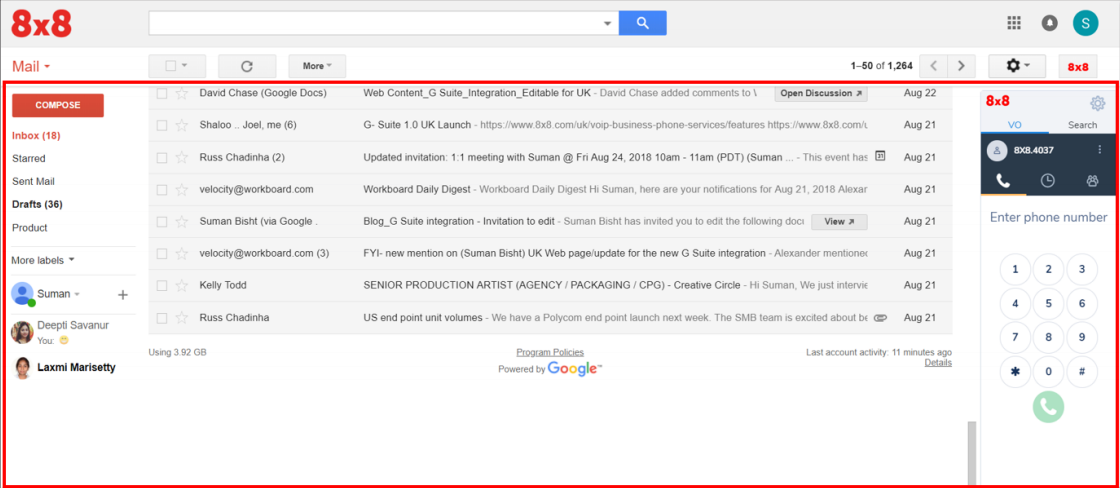 Integration of 8x8 communications with G Suite is quick and easy to deploy and comes at no additional cost.
Learn more about manufacturing communications solutions and how you can increase operational efficiencies and enhance the customer experience.