Integrating Communications Into Your Ecosystem
Connect your business applications with the X Series to enhance the experience of every conversation. 8x8 enables users to leverage turnkey integrations with best-of-breed business tools for CRM, productivity, help desk systems and more. 
Combining communications with your business applications creates one system of engagement that makes employees more effective and improves the customer experience.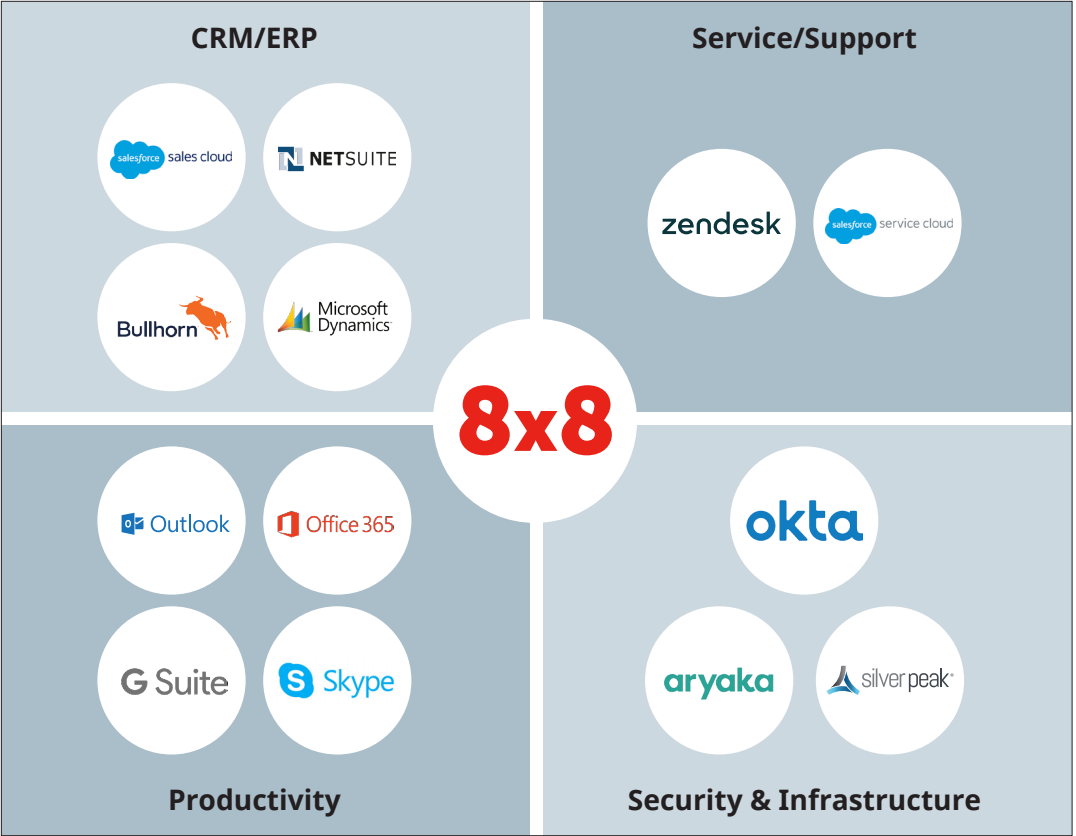 Integration with CRM Systems
Customer relationship management (CRM) is key for any business, big or small. It's no surprise, then, that the market for CRM software is continuously growing. According to Gartner, CRM software surpassed the database management system (DBMS) market in 2017, with revenue of $39.5 billion. Gartner predicts that by 2021, CRM will be the single largest enterprise software spending area. However, a considerable number of CRM projects fail every year due to low adoption and delayed ROI. Here are examples of how integrating 8x8 into your CRM improves adoption and speeds up ROI by providing one user experience.
Click-to-dial from within Salesforce
Add an 8x8 softphone into Salesforce. This integration provides the ability to take, make and manage calls within Salesforce—enabling faster, more personalized engagements.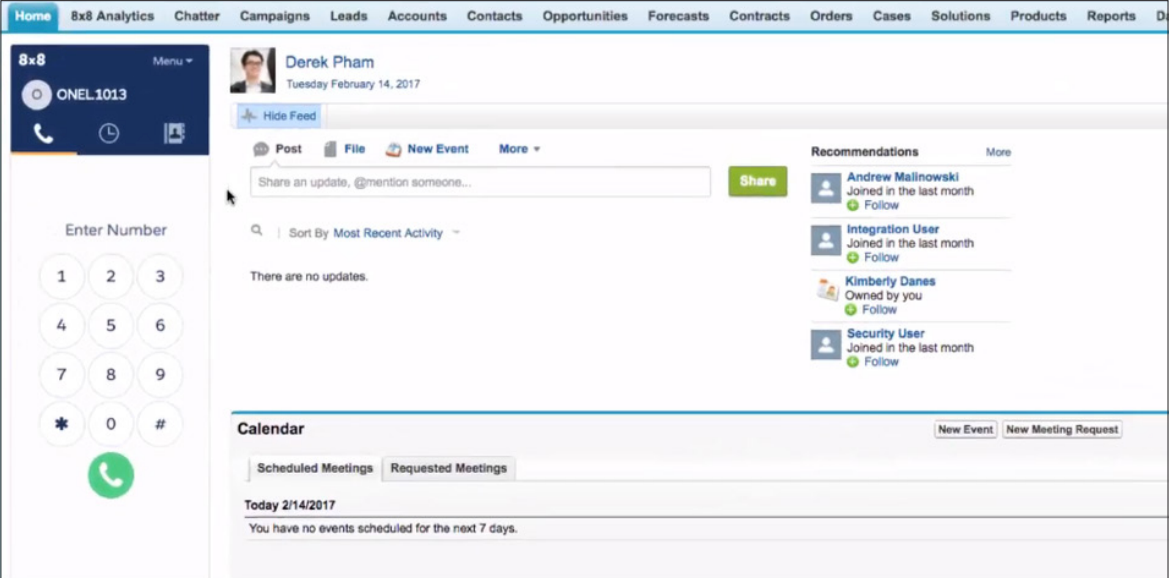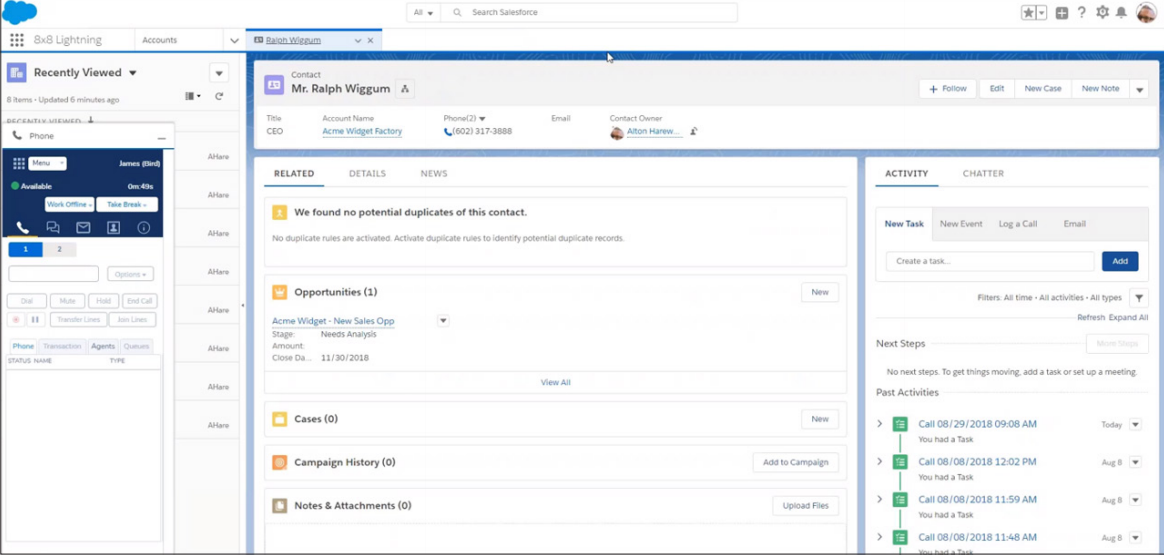 Single platform for customer information and communications
One user interface (UI), one experience—integrate all channels of communication within your CRM, making it easy to communicate and access information from a single location without switching between applications.

Context at the speed of conversation Auto-filtering of records, as the call comes in, provides context for the call even before answering it. It also makes it easy to search for communication history and related records.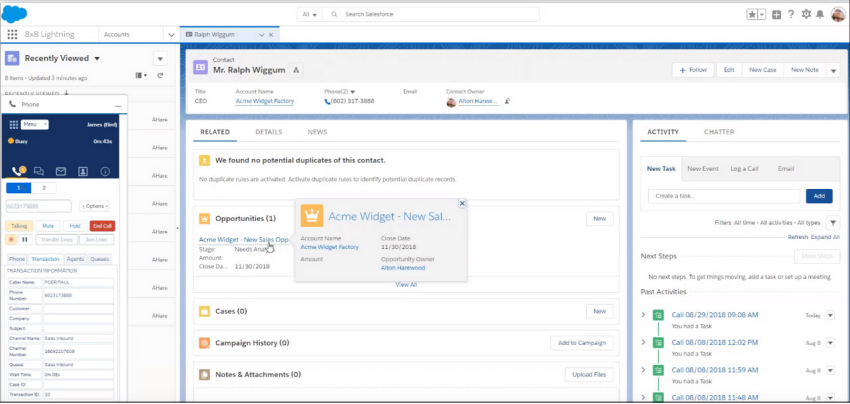 Easy to manage calls and follow-ups
Record, merge, warm transfer, hold and resume calls. Call logs can help you keep track of how a call went, what was discussed and whether or not it was successfully resolved. Additionally, follow-ups help you arrange the next step to accelerate your workflow.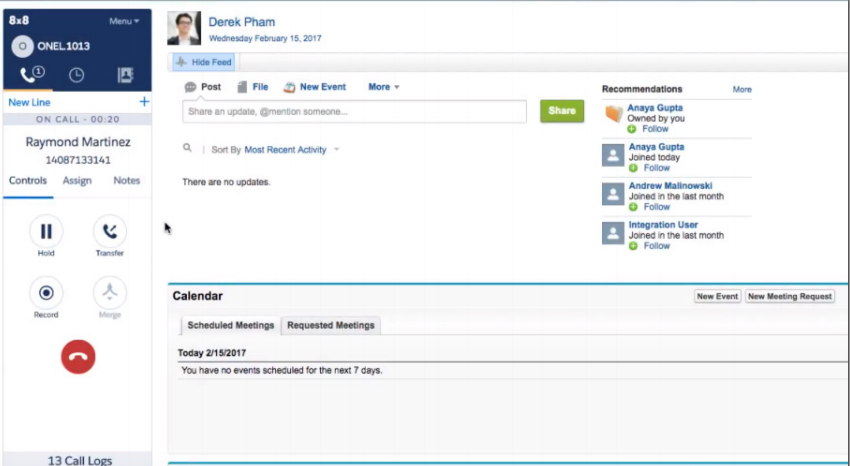 Learn more about manufacturing communications solutions and how you can increase operational efficiencies and enhance the customer experience.