The 8x8 Manufacturing Solution
The X Series is the communication hub for employees and customers. It was designed based on extensive experience working with businesses like yours. It combines voice, video conferencing, team messaging, contact center, analytics, services and support into a comprehensive communications solution. This combination transforms the customer experience by enabling customers and employees to interact in one system of engagement.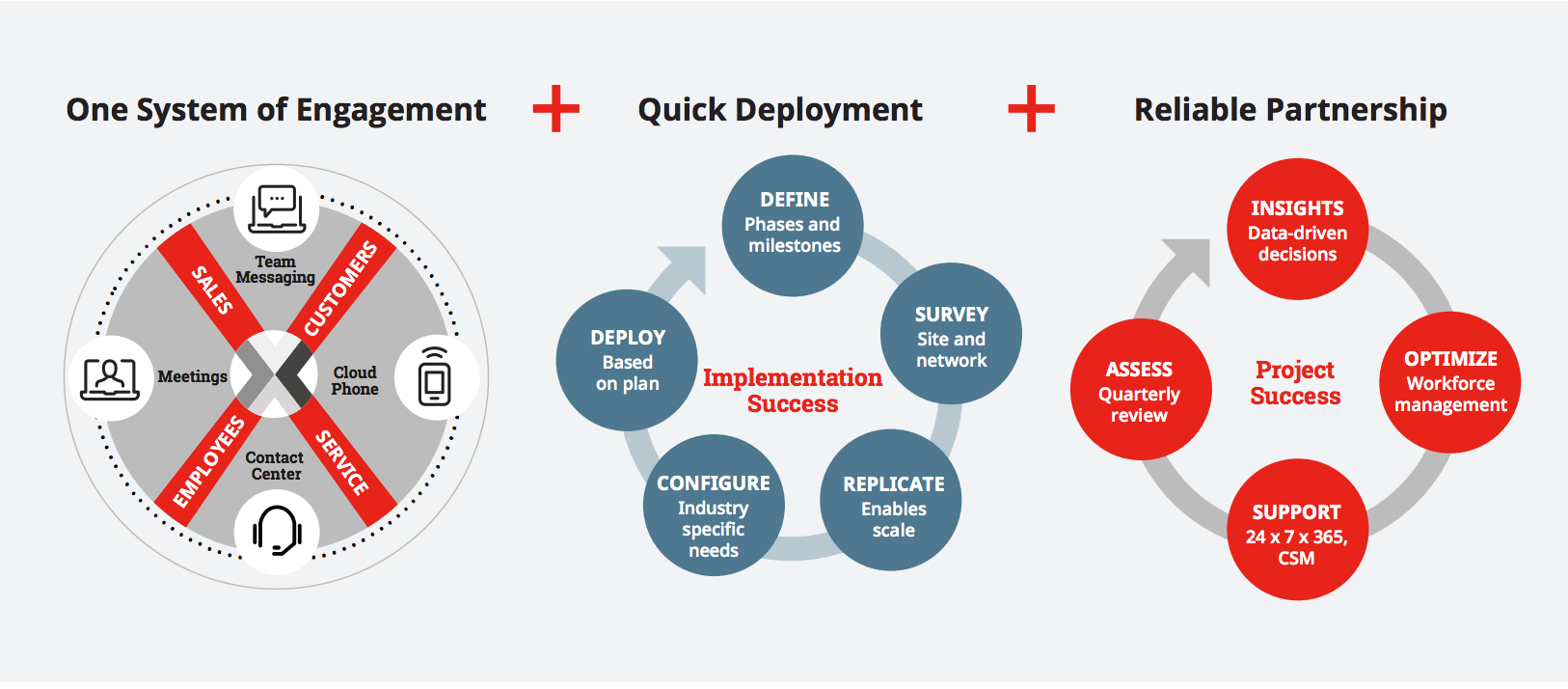 Leaders are increasingly looking to IT for participation and contribution to business strategy in addition to enabling the digital transformation necessary to remain relevant. It is not enough to just pick a technology solution—you need a solution that enables success from product selection through implementation, adoption and support. The Manufacturing Solution from 8x8 delivers it all.