Reimagine your
contact centre...


Call & Contact Centre Expo 2020
ExCel, London
This event has now been rescheduled for
15-16 SEPTEMBER, 2020
due to an increase in international travel restrictions.
Join us in September at stand #1530
The need for increased efficiency, deeper insights and superior customer satisfaction are top priorities for contact centres. Changing client needs and evolving buying habits driving the demand for omnichannel customer engagement models, and AI-based technology is a vital ingredient in shaping the contact centres of the future.
This year, we will be hosting a number of informative sessions to educate, inform and inspire show attendees.
Register to attend and visit us at stand #1530.
Keynote: Client engagement rules are changing … will they make or break you in 2020?
Tuesday, Sep 15 | Keynote Theatre 11.00 – 11:30


Samuel Wilson, Chief Customer Officer, Managing Director of EMEA 

Today consumers expect more from the brands they shop with than ever before. What used to be acceptable and satisfactory is no longer enough. Customers are not only demanding quality products and services, but now control the way they want to be engaged with. 
With the rules and channels of customer engagement rapidly changing, 8x8's Chief Customer Officer, Samuel Wilson, explores the art of the possible when it comes to delivering an exceptional customer service. He shares his advice on how to successfully navigate these new dynamics and why it's is vital in acquiring and retaining customers in 2020 and beyond.
Seminar Sessions
Breaking down silos and improving collaboration to wow customers, enhance productivity and drive revenue.
Tues Sep 15, 14.45 - 15:15 
Hall 15 (Smarter Collaboration)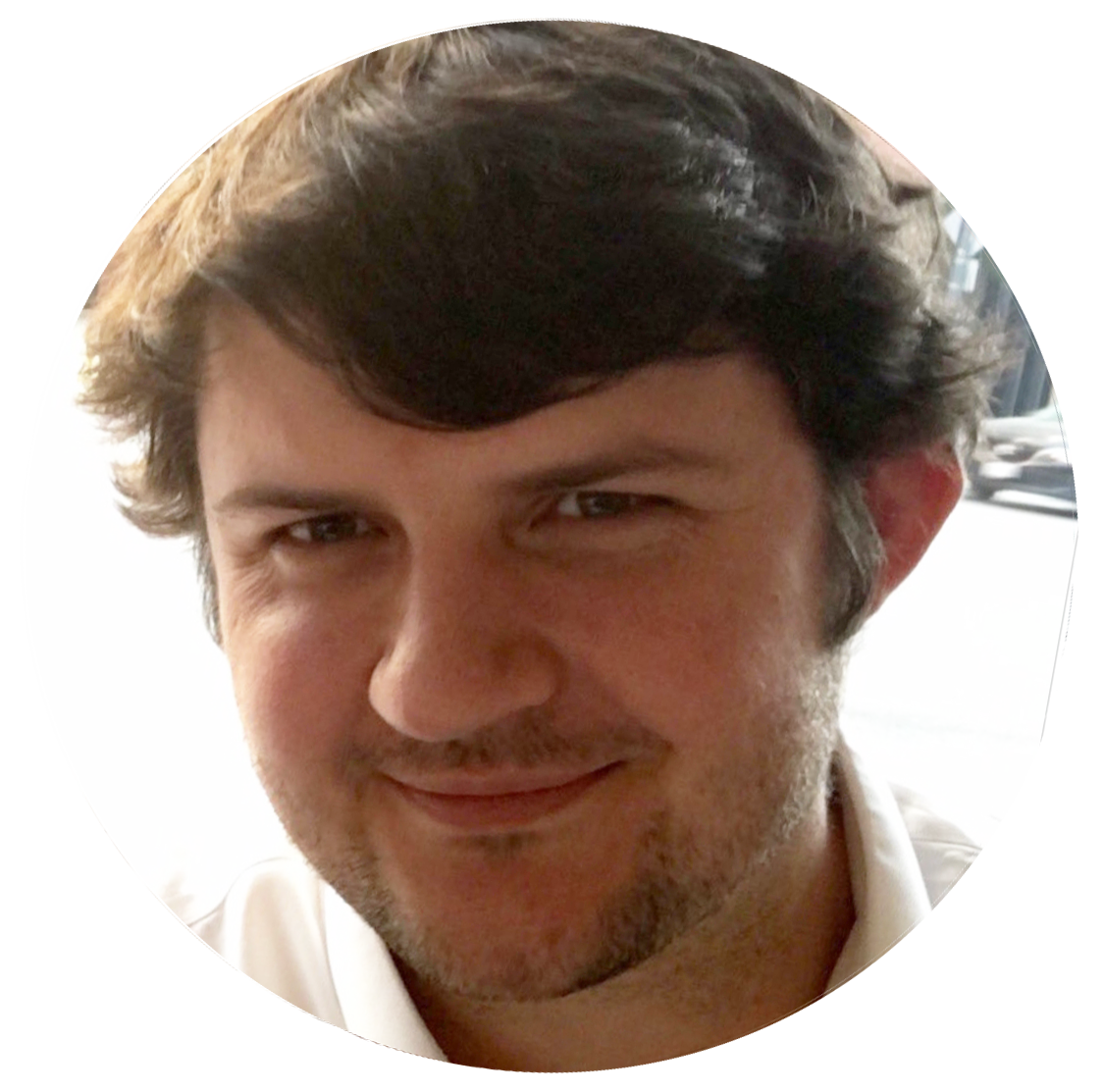 Chris Marron, Director, Competitive & Market Intelligence, 8x8
Exploring the importance of collaboration and cross-functional cooperation in driving customer experience and profitability, investigating the benefits driven by breaking down silos between front and back-office functions to drive meaningful business benefits.
Transforming public services through innovation


Wed Sep 16, 11.00 - 11:30 
Hall 15 (Smarter Collaboration)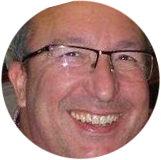 Steve Edmonds, Solutions Consultant, 8x8

With the rise of smart councils and the increasing pressures on funding, harnessing digital technology to optimise resources and drive efficiency is now more critical than ever. This seminar reveals how 8x8 has helped Aylesbury Vale District Council to pioneer AI and cloud technology to transform public services delivery and save over £20m since 2011.
New for 2020: Masterclasses
Have a question about improving customer experiences through cloud communication? Drop in and chat to our friendly team of experts who will be running a series of Masterclasses throughout both days at stand #1530.
| | | |
| --- | --- | --- |
| Time | Topic | Experts |
| 11:00 - 11:30 | Contact Centre Trends Q&As | Andrew Lilley,  Eamonn Wallace |
| 12:00 - 12:30 | Critical cloud communications business case questions | Mayur Pitamber, Andy Rawl |
| 13:00 - 13:30 | Are you network ready for the cloud? | Eamonn Wallace  |
| 14:00 - 14:30 | Why is CPaaS a game-changer? | Matthew Bell |
| 15:00 - 15:30 | Contact Centre Trends Q&A | Andrew Lilley,  Eamonn Wallace |
X marks the spot!
Play our quick treasure hunt game and win an iPhone 11 (PRODUCT)RED.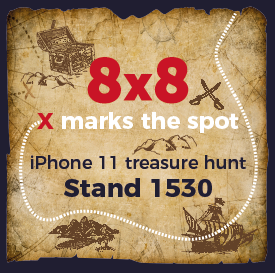 See how 8x8 X Series service plans, delight customers and help more contact centres than ever before.


Come and take part in the X marks the spot treasure hunt. Simply visit us on stand (1530), complete the fun task and you will be entered into a prize draw to win an iPhone 11.
Book a meeting today
Meet us at stand #1530, we'll be there to help answer any questions about how to improve your current levels of customer experience. 

See how combining voice, video, chat and contact centre technology in a single easy to use platform can accelerate your business processes and optimise customer engagement. 
8x8 Prize Draw Terms and Conditions 
8x8 UK Limited (company number 05083841, registered office address: Oxford House, Bell Business Park, Smeaton Close, Aylesbury, Buckinghamshire, HP19 8JR) ("8x8") organises a prize draw with the chance to win an iPhone 11, 64GB ("Promotion") on the following terms and conditions:
The Promotion shall run from 15 to 16 September 2020 and is only open to registered attendees of Call & Contact Centre Expo 2020 ("Event") who have (i) visited the 8x8 stand at the Event; (ii) provided their business card, which contain provide their name, company name and business email address to an 8x8 representative; and (iii) answered correctly the following questions:
Where does the name 8x8 come from?
64 is CEO, Vik Verma's, favourite number;
8x8 has contact centres in 64 countries; or
We helped develop 8x8 pixel video compression.
How many 8x8 business users are there?
More than a million users;
80,000 users; or
800,000 users.
("Promotion Criteria")
The prize draw is free to enter and no purchase of 8x8 products is necessary.
All entries must be submitted in person and only one entry per person is allowed and 8x8 reserves the rights to disqualify anyone who submits more than one entry.
The Promotion is not open to (i) employees of 8x8 and their relatives; as well as (ii) employees or representatives of other vendors or contractors attending the Event.
Prize shall be limited to one iPhone 11, 64GB of commercial value of approximate £729.
Customer warrants that nothing in the Customer's internal policies and controls prohibits the Customer from accepting the prize. 8x8 shall not be liable to the Customer for any breach of policy or control, where the Customer accepts a prize under this Promotion.
8x8 shall enter details of all individuals that meet the Promotion Criteria no later than 16:00 on the 19 March 2020 into the prize draw.
A winner will be chosen by random draw on the 8x8 stand [INSERT STAND NUMBER] at the Event at 16:30 on 19 March 2020.
The winners will be notified by text message at the show or by email (using details provided at entry) within five (5) working days of the draw being made and must provide a postal address to claim their prize. The right to claim the prize is forfeit if the prize cannot be delivered to the winner within 1 month as of first notification of the won prize and winner is responsible for such non-delivery. In case of forfeiture of claims or exclusion of winners due to infringement of these Terms and Conditions, 8x8 reserves the right to repeat the draw in order to determine an alternative winner. 8x8's decision on the winner shall be final and binding.
The prize for the winner is non-exchangeable, non-transferable and no cash alternative is offered. except at the discretion of 8x8.
Any problems with the functionality of the prize are subject to the manufacturer's guarantee which is either detailed in the product documentation of the prize or which can be ordered from the manufacturer directly. The winner is responsible to follow all instructions and in case of a guarantee to comply with all regulations to register and raise his claim. To the extent permissible by law, 8x8 excludes any representation or warranty, explicit or implicit, as well as any liability in respect to the prize(s) except for damage that is proven to be caused by shipment or processing by 8x8.
Details of the winner will be available on written application to 8x8 and by entering the competition entrants agree that, in the event of winning a prize, 8x8 may use their name in publicity free of charge, including, however not limiting to sharing their details and images on social media.
Any tax, social contributions or incidental expenses arising from the award of a prize shall be the sole responsibility of the prize winner.
8x8 reserves its right to change, cancel or postpone this prize draw at any time without prior notice. Moreover, 8x8 shall accept no liability in the event individuals have made errors or mistakes when registering or participating in the prize draw.
The Customers are deemed to have accepted and agreed to be bound by these terms and conditions upon entry. 8x8 reserves the right to refuse entry or refuse to award the prize to anyone in breach of these terms and conditions.
BY PLACING YOUR BUSINESS CARD IN THE PROMOTION BOX PROVIDED THE CUSTOMER CONSENTS TO 8X8 AND ITS GROUP COMPANIES CONTACTING THEM IN RELATION TO 8X8 PRODUCTS AND SERVICES AS WELL AS THE PROMOTION. THE CUSTOMER'S DETAILS MAY BE TAKEN TO AND USED BY 8X8 (OR ITS GROUP COMPANIES) WORLDWIDE. THE CUSTOMER WILL BE GIVEN AN OPPORTUNITY TO UNSUBSCRIBE ON EVERY EMAIL THAT SEND BY 8X8. PLEASE DO NOT PLACE YOUR BUSINESS CARD IN THE BOX PROVIDED IF YOU DO NOT WISH TO BE CONTACTED. CUSTOMERS' DATA WILL BE USED IN ACCORDANCE WITH THIS STATEMENT, AND IN ACCORDANCE WITH 8X8'S PRIVACY POLICY, A COPY OF WHICH IS AVAILABLE AT https://www.8x8.com/uk/terms-and-conditions/privacy-policy. 8x8 reserves the right to publish the name and city of residence of the winner. As a condition of accepting the prize, the winner may be required, at 8x8's request, to participate in any reasonable promotional activity (such as publicity and photography) in relation the winning of the prize, free of charge, and they consent to 8x8 using their name and images in promotional material, including that with third parties and social media.
The prize draw will be governed by English law and entrants to the prize draw submit to the jurisdiction of the English courts.