Why cloud collaboration tools are the way forward for the legal industry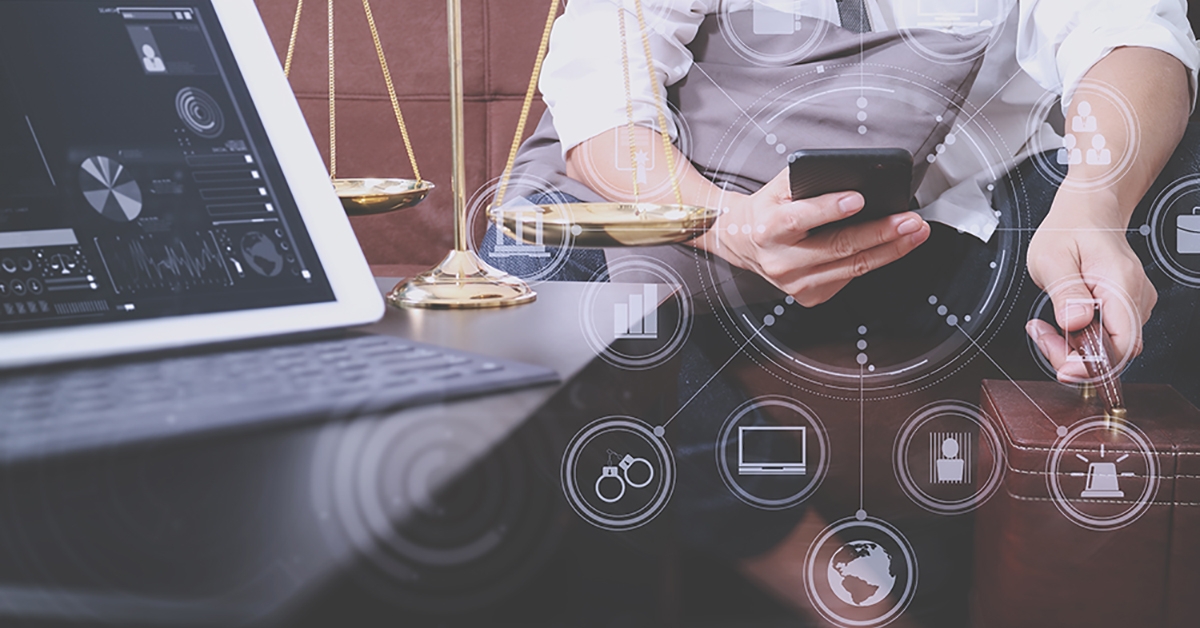 The legal industry has a reputation for being somewhat behind the times when it comes to the adoption of new technology. This has always confused me – an industry that is intrinsically collaborative, lawyers should be first to champion anything that makes their job easier. However, legal firms up and down the country are starting to wake up to the power of tech to get ahead. With 81% of lawyers believing technology is key to stay competitive in today's legal landscape, we take a look at how cloud collaboration tools can help the industry stay ahead of the game.
Bring all involved parties together
By its very nature, the legal industry requires many stages of approvals and constant collaboration, often spanning several organisations and parties, whether this be marketing, HR or accounting. By having the right tech in place, teams can communicate and work together on project workstreams using high-quality voice, high-definition video, or even team messaging with secure file or content sharing from any device to get work done quickly.
Cross geographical borders
When we think of global law firms, we normally picture one of the big names; this needn't be the case. As the use of cloud collaboration grows in law firms, there's no reason smaller challengers can't operate on a global scale - top legal experts can be tapped for services and support over video by clients in any location and at any time. For instance, a small UK firm consulting on specialist German case law can instantly contact the foremost expert in the field, who is semi-retired and living in Malta, using video collaboration, from the comfort of their UK office, home or their mobile device. This also offers up a wealth of new business possibilities. Based in London but have a prospective client in Singapore? Taking them on is now a real possibility.
Empower employees
As a new wave of junior lawyers enter the workforce, law firms wanting to attract top talent must keep pace with millennial expectations of work-life balance – this increasingly means including work-from-home as a perk. However, in an industry with a reputation for long office-based hours, it's not just younger lawyers that are demanding greater flexibility. In fact 83% of solicitors would consider leaving a firm if it didn't offer work-from-home, no matter their age. Cloud communication technology means employees can choose where, when and how they work.
Improve Practice Efficiency
While technology investment in the legal industry might be faltering, the expectations placed on it remain sky high. 62% of firms expect technologies to help them shift away from the billable hour - an enormous change for an industry that bases its entire revenue model on this. With cloud collaboration, the time and cost of transport to and from meetings is taken out of the equation, freeing up more time for extra work. And this greater flexibility and efficiency opens up the possibility of charging fixed fees for services, as opposed to hourly charges.
Improve client service
The legal industry's evolution is directly pinned to client demands, and with 51% of lawyers saying their clients are wanting increasingly better levels of service, it's vital firms and in-house teams alike are able to adapt. With cloud collaboration technology, clients can have full case visibility in real time and can be fully included in every aspect of work as their case progresses.
While the technology is very much in place to help the legal industry modernise, as is often the case, it still requires human buy-in. As the next generation of lawyers come in, I anticipate we'll see a wave of new thinking when it comes to how the legal industry operates. Modern legal challenges require a tech solution that's able to take them on - the next generation will be the driving change of this new way of working.
Want to find out more about how 8x8 can help modernise your law practices? We'll be giving a demo at the British Legal Tech Forum on the 10th March at stand B14. Come and see us in action!