The Rise of the Contact Centre
With the Call and Contact Centre Expo just around the corner, we've taken a look back at how the call centre has evolved over the years. The history of the call centre begins with the invention of the telephone in 1876, but the ability to handle multiple calls came with the creation of PABX around 90 years later.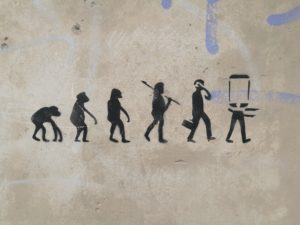 From invention to adoption
So, we had the fundamental tool ready to use in the late 1800s but call centres weren't actually adopted until the development of PABX in the 1960s. After the creation of PABX, more companies began to recognise the importance of call centres to ensure they had a presence on the phone that could serve their customer base efficiently.
By the 1970s, Automatic Call Distributors advanced massively, this meant businesses were able to develop large-scale call centres through the 70s and into the following decade. It was at this point companies realised that call centres could actually be at the heart of the business, and many organisations during the 80s actually based their entire business model on telephone sales — I'm thinking here about Direct Line in particular.
The advent of the web
Fast forward to the 1990s. Call centres transformed with the rise of digital technologies and the internet. The first stage of digital connectivity came with Digital Access Signalling Systems then Integrated Services Digital Networks—this is when call centres moved completely away from analogue lines.
When the call centre became the contact centre
The introduction of cloud communications in the early 00s led to the modern 'contact centre' we have today. This shift continued with the emergence of digital channels such as social media and live chat—people expect to have communications at their fingertips and so many businesses now ensure they offer it.
The proliferation of emerging tech
The contact centre has transformed dramatically over the years and it won't stop here. At 8x8, we are constantly developing new ideas and introducing them to the marketplace to keep up with rising customer expectations. Recently, we've integrated our CC with Google Contact Centre AI which enables organisations to differentiate their customer experience in real-time with advanced analytics, reporting and predictive dial. We call this 8x8 Virtual Agent—incoming callers with simple and routine questions can be served by an automated agent.
If you want to learn more come along to our stand 610 at the Call & Contact Centre Expo at ExCeL London – free registration.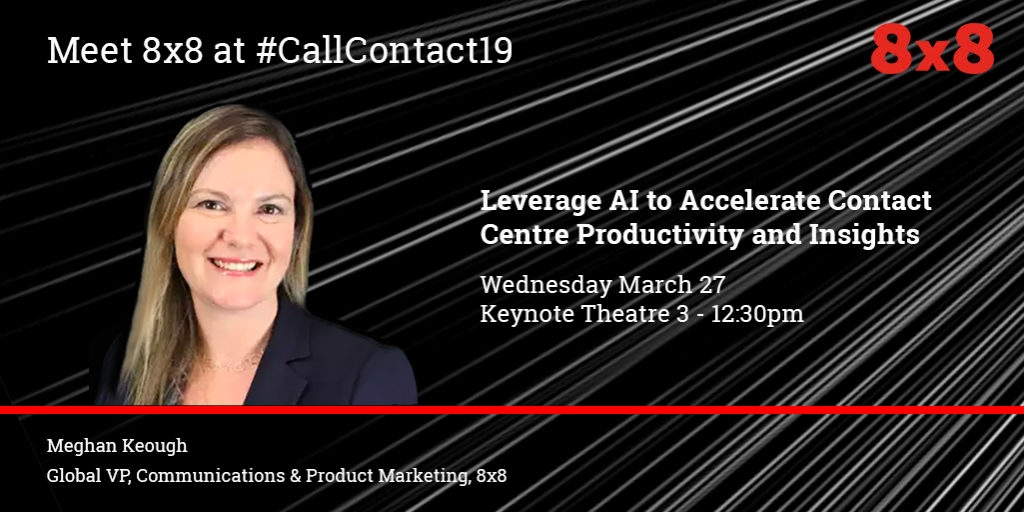 See Meghan Keough deliver the keynote topic: Leverage AI to Accelerate Contact Centre Productivity and Insights
Wednesday 27th March, Keynote Theatre 3 – 12:30pm, Call & Contact Centre Expo 2019, ExCeL London