Embracing seismic shifts in cloud communications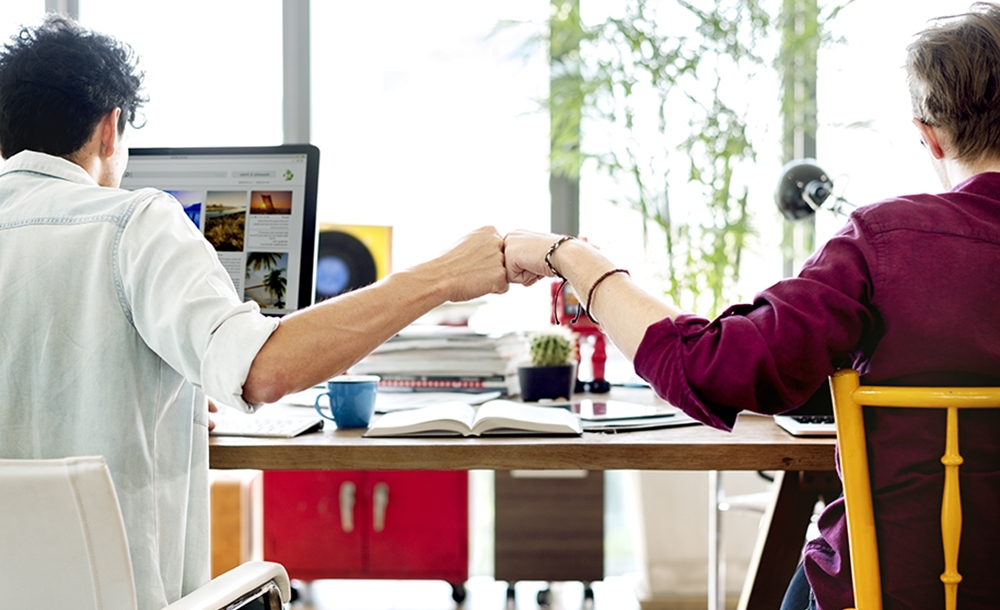 There's no one-size-fits-all
A few days ago, at a sales and marketing event, there was an interesting debate about why some technology trends mattered more than others. It started with the importance of cloud communications for mid-market businesses and how CIOs could use it to boost business capabilities instantly. There were lots of good conversations about the many options available from different vendors and thought-provoking discussions about choosing the right cloud communications service.
On my way back home, I thought about the different approaches CIOs could consider for cloud communications. There is no "one size fits all" path to cloud communications, especially in the mid-market space, where businesses find themselves sandwiched between the increasing competitive pressures from global giants and a new wave of small, fast-growing digital disruptors. However, investing in cloud communications can help mid-market businesses redefine how they add value to customers and gain a competitive advantage in their marketplace. More agile than their larger counterparts, but with more resources at their disposal than smaller businesses, cloud communications could be the real 'ace up their sleeves'.
Check-out our magazine "Harnessing technology for success" below and find out how 8x8 can help mid-market businesses unlock the positive potential of cloud communications. Don't have time to read it now? Download the magazine and read later. 
The strategic uses of cloud communications in mid-market enable new business processes, new revenue streams, and even new business models. Here are 8 considerations for CIOs thinking of moving their communications to the cloud:
1. Start with your users
Your end-users are the best indicator for which cloud communication tools will be the most useful to them. Evaluate tools they already use, especially if they are not part of your current, formal communications setup. Millennial staff may be using apps on their personal devices when talking with partners, suppliers and even customers. They expect intuitive and straightforward experiences in corporate communication tools that simplifies their work tasks and makes them more productive. Consider if your users need high definition voice or video capabilities, instant messaging, presence, mobility, audio, web and video conferencing, screen sharing – all from a single app.


2. Promote new ways of working
According to the 2019 Chartered Institute of Personnel and Development (CIPD) UK Working Lives Report, one in four UK workers overwork by ten hours a week or more. They also found that more than half of UK workers (54%) work flexibly in some way, but there is still a lot of unmet demand: two in three workers (68%) would like to work flexibly in a way that is not currently available. Most flexible arrangements make a big difference to people's quality of life and usually have no negative impact on one's career. With cloud communications, CIOs can enable workforce flexibility, allowing employees to connect and collaborate with colleagues from any location.


3. Speed innovative transformation
With digital transformation high on the agenda for mid-market CIOs, it's cloud communications that can help facilitate innovation, which in turn leads to growth, and reduce costs. For example, if your business has closely linked suppliers to deliver services to customers, then collaboration with these partners is crucial. By expanding cloud communications tools outwards, your partners become more aligned with your business, speeding innovation across the supply chain.


4. Deliver world-class customer service
Today, more than ever before, success in business requires consistently delivering outstanding customer experiences across all customer touchpoints. That means addressing customer issues quickly and effectively, bringing together every element of the customer journey to ensure a memorable experience for all the right reasons. While most mid-market businesses will have a contact centre, many may not have the capabilities to route incoming calls efficiently, while effectively measuring customer service metrics. As an essential element of a cloud communication service, a cloud contact centre provides vital functions such as:
Skills-based routing and CTI to match customers with the right agents and deliver caller information to the agent's screen with the call so the agent can provide more efficient personalised service.
Interactive voice response (IVR) offer self-service options to customers to route themselves to the right place using voice prompts
Quality management to optimise agent scheduling and ensure the right agents are available at the right time to meet rising customer expectations and maintain SLAs.
5. Enable exceptional customer experiences
Cloud communications need to enable customers to interact with your business transparently, regardless of how your customers prefer to communicate. That forms the basis for seamless multi-channel customer experiences, supporting different communications channels working together in the same session. Your customers and contact centre agents can seamlessly switch between web chat, voice, and video while retaining contextual information and without having to drop the call.
6. Enhancing business apps and workflows
Easy integration of cloud communications into everyday business apps using APIs is essential for smooth workflows across leading business CRM applications, reporting and IT frameworks, providing extensibility and scalability. CIOs must ensure that cloud communication solutions have robust developer ecosystems to support and certify custom integrations which deliver excellent user experiences, increase workforce productivity, and eliminate application fatigue by using a single interface for all communications.


7. Reshaping communications with AI
Cloud communications solutions now incorporate artificial intelligence (AI). Combining AI with machine learning, speech technologies, collaboration tools, data analytics, and integration capabilities provides a powerful new functionality such as intelligent chatbots and virtual assistants, as well as predictive intelligence to suggest documents or pull up engagement history for a call. AI can also enable advanced call routing to improve customer service or sales opportunities. CIOs should start experimenting with AI-based cloud communications built on one-platform of engagement and build on its success. Incomplete communications datasets make it challenging to leverage AI and machine learning for business insights. Start slowly, one application at a time, to reduce any unrecognised risk.


8. Better use of data analytics

As teams across the business – from sales and marketing to product and customer support – leverage analytics to find new revenue opportunities, CIOs must find a way to help data flow more freely. A single cloud communication platform that incorporates voice, video, messaging, and contact centre capabilities can streamline access for all employees. For example, sensors capture data in the factory and deliver it to product teams, who can use it to bring new solutions to market. In customer service, direct access to sales and marketing data allows agents to personalise every interaction and deliver a stellar customer experience. Agents can understand (beyond primary caller or chat ID) who exactly is on the other end of the interaction and anticipate why the customer is interacting with the contact centre. Then, they will both optimally route or escalate the communication and provide the receiving agent with the right context and breadth of longitudinal data to better serve that customer.


Conclusion:

Mid-market CIOs are perhaps the biggest beneficiaries of cloud communications. They can buy cloud-based voice, video, messaging or contact centre services, at low cost, without the need to maintain a sizeable skilled staff and have access to the same applications previously reserved for large enterprises with substantial IT resources.
CIOs switching to a single cloud communications service should first consider the right solutions that best suit their needs. That starts with finding the right provider that can create a solid foundation for addressing business needs and solving problems quickly when they arise. So taking the time to analyse cloud communication provider's track record and success stories can provide crucial insight into how they may handle the relationship.
Other factors for CIOs to consider are bespoke customisations, overall data security, and integration of existing business apps. It's also essential to ensure that company-wide technology is up-to-date and compatible with the new system. A good cloud communications provider will produce a detailed plan to answer these questions and support the transition from an existing on-premises environment to a cloud-based solution, allowing your business to be confident that your needs will be met.