Behind the X with 8x8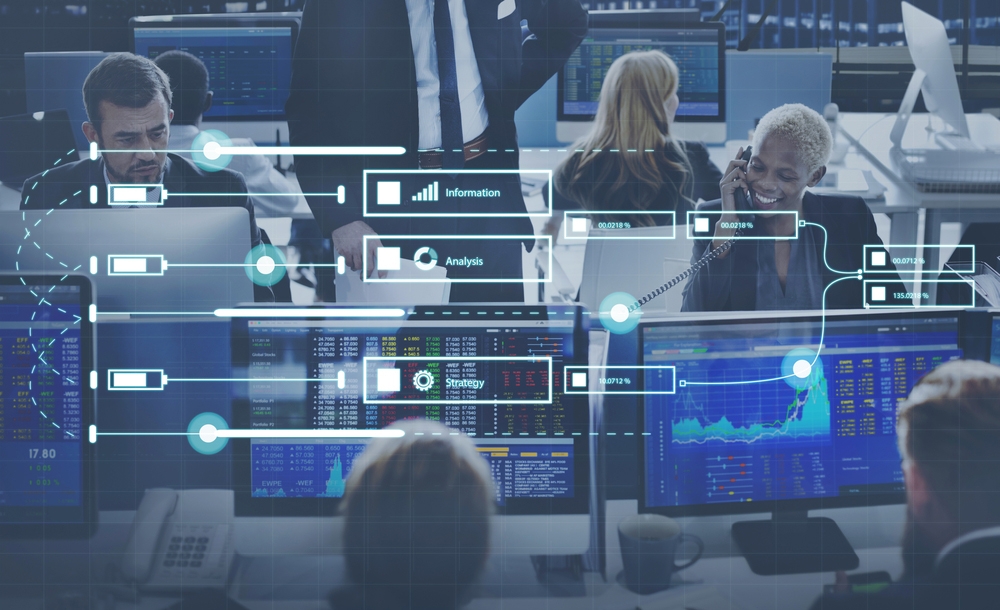 Behind the X with 8x8
A few weeks ago our CTO and Chairman was interviewed about the origin of the X Series on UC Today. He gave UC Today a behind-the-scenes look at the mindset and thought processes behind the "X" of 8x8.
Q) Tell us About the beginning of 8x8 and how you've grown?
8x8 began in creating technology for the communications industry. For the first decade or so, they were focused on providing solutions to companies like Alcatel Lucent and even Cisco. People would take what we created and sell it on to their end-users. A lot of the things we developed had to be invented and created with a set of standards. It took time, but when we transitioned into being a service provider, it meant we had our own technology stack.
By developing a unique technology stack we at 8x8 had a considerable advantage, we could price our software however it wanted, but it also meant that it had the opportunity to go out and innovate whenever a new problem appeared on the market.
From day one, we felt that the high availability of our services was essential, so we architected it into the core of what we do. We've updated what we offer but have not had to make significant changes to some of the fundamental architectures.
Q) How important is X Series and the microservices strategy?
Moving to applications that run in the cloud through microservices is the approach that allowed 8x8 to create the unique concept of the X Series, which delivers a host of combined experiences across contact centre, UC, and collaboration.
The microservices architecture is a crucial part of what makes us so special. From day one, the 8x8 team has focused on innovation and providing the right shared services as a platform. There's an underlying platform now that all of our customers can access, with these different applications running on top. Everyone gets the same experience of those applications too, regardless of where they access them from.
The microservices environment allowed us to address any weak links in their architecture and provide our customers with unlimited scalability. Microservices provide a 100 percent scalable environment that allows companies to continue building and evolving, however they see fit, all without compromising on customer or user experience. 
Q) How is 8x8 tackling the rise of video communications?
There are many new and exciting innovations happening in the communication world today. One of the most thrilling new developments is in the world of video communications. This is just one of the areas that we are well known for.
The flexibility and scalability of our technology today is incredible. With our upcoming launch of the new Meetings experience, we will be able to support up to 50 contributors in any meeting - people who have full meeting controls and share content. However, we will also allow people to stream to an unlimited number of viewers too. These people cannot actively participate in the meeting, but they can watch the video live and gain insight directly.
This is exciting because if you miss something in the meeting as a watcher, you can rewind or pause the video when you need to pop out of the office. You can also set up presence factors that make sure you're not distracted by pop-ups and beeping when you're busy in a meeting, so you're more likely to stay focused on the task at hand.
Q) What does the future look like for 8x8?
Like many other companies, we are getting involved with artificial intelligence and big data too. AI and machine learning emerged as a way to manage all of that huge amount of data we were already collecting.
Today, we at 8x8 are still working on figuring out how to best present the right data to their customers. The business acquired the MarianaIQ team last year to take advantage of their incredible machine learning and AI skills and insights. The combined companies can now take advantage of available data on a deeper level to create more immersive experiences for customers.
Our goal is to end up with a solution that means that customers do not have to worry about what's going on with AI and ML in the background - they'll just experience the benefits. In the months and years to come, we will continue to combine different applications and solutions to aggregate as much knowledge as possible into a bigger and more complete view of what's going on in a business.