UK VARs powerhouses, Computacenter & Softcat, sign on to offer Cloud Communications with 8x8
London, 4th February 2020 - 8x8, Inc. (NYSE: EGHT), a leading integrated cloud communications platform, today announced four of the United Kingdom's most prominent Value Added Resellers (VARs) have joined the 8x8 Channel Programme, and are ramping to move their installed customer base to cloud-based voice, video and sharing for meetings, contact centres and applications on the 8x8 platform.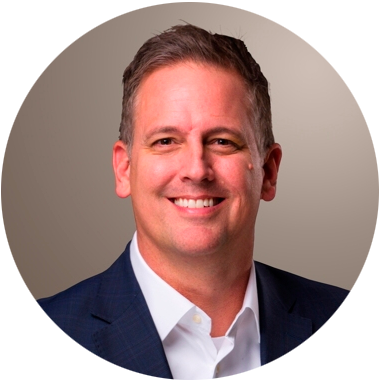 John Delozier, Senior Vice President & Global Channel Chief at 8x8, said "We're working with the largest and fastest-growing partners in the industry, and together we are helping businesses across the UK work more effectively by moving their legacy Avaya, Cisco and Mitel on-premises communications to the cloud. With hundreds of millions of legacy, on-premises seats available for migration worldwide, this is one of the fastest growing cloud opportunities. 8x8's success is due to the powerful combination of our market-leading technology and our channel-first strategy. We are building true partnerships, where partners have the support they need so we can both succeed, together."

Partners, including Charterhouse, Computacenter, NSL and Softcat are already benefiting from being part of the 8x8 community.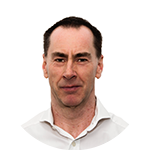 Mark Brooks-Wadham, Chief Executive Officer, Charterhouse, said, "As we look to accelerate our business over the coming months, we are thrilled to be working with 8x8. The 8x8 X Series completes our product portfolio with their single-platform communication solution. Since partnering with 8x8, we've been able to add significant value to our existing customers by offering a pure-cloud communication platform. 8x8 has one of the best user training programmes in the industry and it ensures we fully support our customers on their cloud journey from onboarding through to user training and adoption."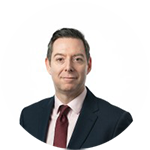 Pete Groushko, Technology Sourcing & Software Sales Director at Computacenter, said "We're delighted to be working with 8x8. With demand for cloud communications rapidly gaining momentum as organisations look to move away from legacy on-premise based technology, our relationship with 8x8 will mean we are perfectly positioned to help our customers achieve digital transformation."
Steve Larkinson, Managing Director at NSL Telecoms, said "Many of our customers on legacy Avaya-based systems are planning to or have already moved to the cloud with the help of 8x8, not only improving collaboration but also helping them significantly reduce costs that come with adopting cloud technology. Thanks to 8x8's unique channel and engagement model, we have experienced significant business growth over the past 12 months, and are confident this will continue as their technology evolves in line with market needs."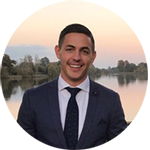 Rhys Lawson, Head of Digital Workspace at Softcat, said "As a clear leader in the cloud communications space, we were confident our partnership with 8x8 would deliver results, adding value back to our clients. Offering a unique single-platform solution, 8x8 is firmly positioned to support our customers to migrate to the cloud."

About the 8x8 Channel Programme
8x8 works with world-class Channel Partners, that include Value Added Resellers, Master Agents, Sub Agents and Alliance Partners to deliver cloud communications solutions via a single platform to businesses globally. Regardless of the route to market chosen by a Channel Partner, 8x8 has a seamless method via its award-winning Elev8 programme. Recognised as a 2019 CRN Tech Innovator Award winner, and named a Leader in the 2019 Gartner Magic Quadrant for Unified Communications as a Service, Worldwide for the eighth consecutive year, 8x8 provides voice, video meetings, team messaging, integrated contact centre and robust API solutions to embed the one cloud platform in business processes and applications. 8x8's partner programme provides channel partners with pipeline generating initiatives to support lead generation and conversion, as well as highly customisable campaigns, account mapping and events. Partners can quote, order and manage all customer needs, as well as access useful content through 8x8's best-in-class resource portal, PartnerXchange.
About Charterhouse:
Founded over 25 years ago and with over 200 employees, Charterhouse is an independent UK based technology company providing best of breed security and business communication services. Supporting a UK and global customer base, it delivers these solutions with a consultative approach to both private and public sector organisations. Charterhouse provides complex and customer-focussed solutions whilst building long-lasting, trusted relationships with their customers, underpinned by the pillars of connect, collaborate and secure which every business needs to operate efficiently.
About Computacenter:
Computacenter is a leading independent technology partner, trusted by large corporate and public sector organisations. It helps customers to source, transform and manage their IT infrastructure to deliver digital transformation, enabling users and their business. Computacenter is a public company quoted on the London FTSE 250 (CCC.L), and employs over 15,000 people worldwide.
About NSL Telecoms:
NSL have been providing comms solutions to a wide range of businesses since 1996, and are a DIP, Digital Infrastructure Provider (Ofcom registered), with a unique approach to business in the telecoms market. Through its extensive portfolio of products, NSL is able to provide the best available communication solutions to customers along with market leading support and extensive analytics and opportunities for self-management. For additional information visit www.nsltelecoms.co.uk
About Softcat:
Softcat plc (LSE:SCT) is one of the UK's leading IT infrastructure providers and a FTSE 250 listed company. Softcat provide organisations with workplace, datacentre, networking and security solutions combined with all the services required to design, deliver and support these on premise or in the cloud.
Founded in 1993, Softcat employ over 1300 people across nine locations in the UK and Ireland. Softcat are passionate about outstanding employee satisfaction and world-class customer service – both of which inspire a flexible, friendly approach to business.
To learn more about Softcat, visit www.softcat.com
About 8x8, Inc.
8x8, Inc. (NYSE: EGHT) is transforming the future of business communications as a leading Software-as-a-Service provider of voice, video, chat, contact centre and enterprise-class API solutions powered by one global cloud communications platform. 8x8 empowers workforces worldwide to connect individuals and teams so they can collaborate faster and work smarter. Real-time business analytics and intelligence provide businesses unique insights across all interactions and channels so they can delight end-customers and accelerate their business. For additional information, visit www.8x8.com, or follow 8x8 onLinkedIn,Twitter and Facebook.
8x8® and 8x8 X Series™ are trademarks of 8x8, Inc.
8x8 UK Media:
Bee Hindocha, 44 (0)20 8059 9230
[email protected]
8x8 US Media:
John Sun, 1-408-692-7054
[email protected]
8x8 Investor Relations:
Victoria Hyde-Dunn, 1-669-333-5200
[email protected]