8x8 Wins prestigious CLOUD BASED SERVICES sector at the Business Continuity Awards 2016
Judges commented that 8x8's winning entry was chosen from a hugely impressive group of submissions.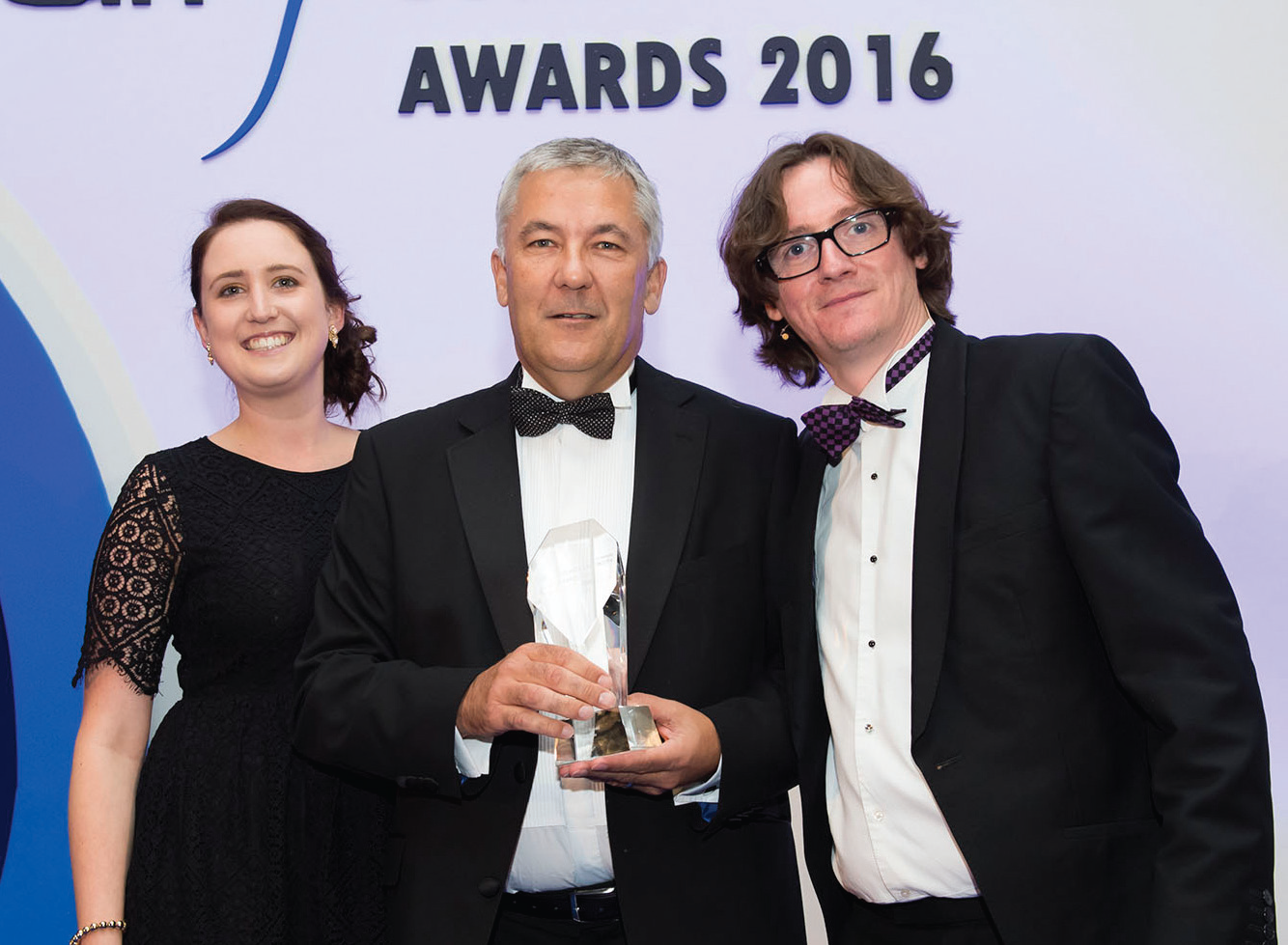 Holly Barnes, Marketing Executive, Perspective Publishing Events; Kevin Scott-Cowell, Managing Director 8x8 UK; pictured with host Ed Byrne
The Judges Said: This year's winning entry was chosen from a hugely impressive group of submissions, and one which the judges felt stood out for its sheer simplicity and effectiveness.
About 8x8: 8x8's suite products were designed for the cloud, and have earned the trust of 45,000 customers worldwide. Its flagship products include Virtual Office, a full business phone service that makes sure an entire company is always connected, wherever employees are working; Virtual Contact Centre, a customer-focused contact centre that employees can access from any location; and EasyContactNow, a scalable platform that allows your contact centre to grow as fast as your business.
These products ensure business continuity, flexibility for staff and for businesses, reliability and security; simplicity in installation and scalability. With access to real-time account and seat provisioning tools, fully automated customer billing, customers are able to be self sufficient, with the ability to instantly modify and maintain the system and new components. An intuitive interface and extensive training program means businesses are instantly equipped. "We are delighted to have won this Award and feel it is testament to our innovative, secure and reliable cloud technology, which we own and develop ourselves, with over 100 patents to our name," said Kevin Scott-Cowell, Managing Director 8x8 UK.
"This accolade is also due in large part to the 8x8 customer service team which works tirelessly to support our customers across the world. "We are the only cloud based provider to offer world class business phone services, collaboration, virtual meetings and conferencing, as well as enterprise ready virtual contact centre solutions. "Born in the cloud our products are designed to be used in any location, with our top tier data centre's strategically located across the globe. Our systems are quick and easy to install – whether it's Virtual Office, Virtual Contact Centre or EasyContactNow.
"We believe we have a unique and innovative place in the UK and global markets, having been named as a Leader for four consecutive years in Gartner's high profile Magic Quadrant for Unified Communications as a Service (UCaaS), Worldwide," Scott-Cowell added.
About 8x8, Inc.
8x8, Inc. (NASDAQ:EGHT) is the trusted provider of secure and reliable enterprise cloud communications solutions to more than 45,000 businesses operating in over 100 countries across six continents. 8x8's out-of-the-box cloud solutions replace traditional on-premises PBX hardware and software-based systems with a flexible and scalable Software as a Service (SaaS) alternative, encompassing cloud business phone service, contact centre solutions, and conferencing. For additional information, visit www.8x8.com, www.8x8.com/UK or connect with 8x8 on LinkedIn, Twitter, Google+ and Facebook.