8x8 Launches Rapid Expansion Programme Enabling Organisations to Quickly Extend Cloud Communications for Remote Workers
New Programme Enables Remote Employees to Stay Responsive to Customers and Partners During Challenging Times.
CAMPBELL, Calif. — March 16, 2020 — 8x8, Inc. (NYSE:EGHT), a leading integrated cloud communications platform, today launched the 8x8 Rapid Expansion Programme to help companies remain ready and resilient during challenging times, especially when required to suddenly increase their remote workforce. This innovative programme minimises business disruption by allowing organisations to quickly extend their cloud communications and collaboration solution to employees, who rely on a desk phone in the office and are new to remote working, without impacting customer engagement.
A non-profit, health care organisation, providing affordable care for children across multiple offices, wellness centres and clinics in the Mountain West region of the US, wanted to extend its on-site care to include a telemedicine option during the current pandemic. The 8x8 Rapid Expansion Programme allowed the organisation to quickly make 8x8's cloud communication solution available to their medical staff. Now with 8x8's cloud voice, video and chat solution they are able to safely deliver the same quality health care to patients no matter where they are located.
The 8x8 Rapid Expansion Programme enables customers to extend their existing 8x8 cloud communications deployment to support the needs of new remote workers by allowing employees, who primarily use a desk phone in the office, to receive a new, dedicated phone number associated with their original business line. By using a single application for mobile and desktop devices, this provides workers with location-independent access to voice, unlimited video conferencing and chat. It also ensures continuous, uninterrupted availability as employees have the ability to move from the office to any remote location.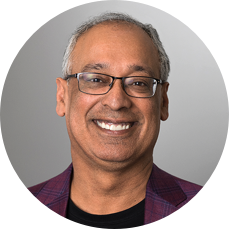 "Organisations of every type and size are being pushed into remote work with limited notice, and unfortunately only a fraction are ready or enabled to meet this challenge," said Vik Verma, Chief Executive Officer at 8x8, Inc. "By offering our customers a way to quickly enhance their current communications capabilities and capacity, 8x8 is ensuring organisations around the world can operate with minimal business disruption while preserving the safety and productivity of their employees wherever they work."
The 8x8 Rapid Expansion Programme provides 8x8 customers with the flexibility to quickly extend cloud communications to newly remote employees with no time or term commitment. For more information, visit 8x8 Rapid Expansion Programme.
About 8x8, Inc.
8x8, Inc. (NYSE: EGHT) is transforming the future of business communications as a leading Software-as-a-Service provider of voice, video, chat, contact centre, and enterprise-class API solutions powered by one global cloud communications platform. 8x8 empowers workforces worldwide to connect individuals and teams so they can collaborate faster and work smarter. Real-time business analytics and intelligence provide businesses unique insights across all interactions and channels so they can delight end-customers and accelerate their business. For additional information, visit www.8x8.com/uk, or follow 8x8 on LinkedIn, Twitter, and Facebook.
8x8® and 8x8 X Series™ are trademarks of 8x8, Inc.
# # #
8x8, Inc. Contacts:
Media:
John Sun, 1-408-692-7054
john.sun@8x8.com
Investor Relations:
Victoria Hyde-Dunn, 1-669-333-5200
victoria.hyde-dunn@8x8.com