8x8 EXPANDS PARTNERSHIP WITH OPUS TO DELIVER END-TO-END QUALITY OF SERVICE AND SUPPORT FOR CUSTOMERS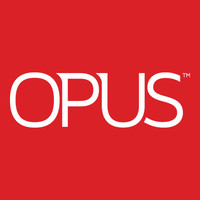 London, 2nd October 2019 - 8x8, a leading Software-as-a-Service provider of voice, video, chat, contact centre and enterprise-class API solutions powered by one global cloud communications platform, today announced it has further strengthened its relationship with strategic reseller partner, Opus Telecoms.
8x8 and Opus are now able to deliver 8x8 services using Virtual 1's extensive UK network. This collaboration gives Opus full control over management of connectivity, service delivery and troubleshooting for UK businesses.
This means Opus can provide 8x8 X Series to customers as an end-to-end solution that guarantees voice quality and reliability while also enabling Opus to take sole responsibility for support to deliver the highest standards of service.
Delivering end-to-end business communications and managed IT services, Opus focuses on bringing together best of breed technologies, backed by personalised service, to add value to their customers. Opus works primarily with mid-market companies in the professional services and project management space, with a focus on complex deployments such as global unified communications and contact centre solutions.
Founded in 1992 Opus supports over 1,500 SMB, mid-market and enterprise customers across the UK and beyond, in both the public and private sectors. The company has doubled in size over the past four years and is still seeing 20% growth YoY. Opus prides itself on customer service and as a testament to that, it was independently audited by the Institute of Customer Services in 2018 and accredited with their prestigious ServiceMark award.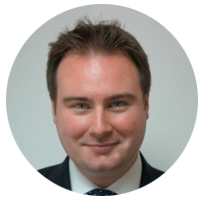 Sales Director Michael O'Donnell at Opus, said: "What sets us apart in the market is our commitment to quality service. We want to offer true value to our customers but if service drops because of a connectivity problem through a third party, it can be more of a challenge to fix a customer's problem. Partnering with 8x8 allows us to offer the best cloud technology for our customers, with global reach, all in one platform. We are a fast-growing company and need a partner who can match this scale - the commitment from the 8x8 team to find bespoke solutions for us and our customers means they are the perfect partner for us."


Christopher Peters, Vice President, EMEA Channel Sales at 8x8, said: "At 8x8 we want to work with partners of scale who have a commitment to quality and customer service, which is why we're excited to be partnering with Opus. We know that customer expectations are changing and 8x8 is at the forefront of exceeding them with the best partners in the market, focusing on delivering the best possible voice quality combined with improving customer experience across the board."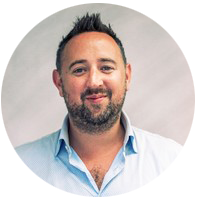 Neil Wilson, Head of Products & Marketing at Virtual1, said: "As a leading wholesale connectivity provider, we offer our customers and partners one of the most advanced networks in the UK. It's fantastic to be partnering with 8x8 and Opus to support their customers with quality connectivity."
-  ENDS  -



About 8x8, Inc.
8x8, Inc. (NYSE: EGHT) is transforming the future of business communications as a leading Software-as-a-Service provider of voice, video, chat, contact centre and enterprise-class API solutions powered by one global cloud communications platform. 8x8 empowers workforces worldwide to connect individuals and teams so they can collaborate faster and work smarter. Real-time analytics and intelligence provide businesses unique insights across all interactions and channels so they can delight end-customers and accelerate their business. For additional information, visit www.8x8.com, or follow 8x8 on LinkedIn, Twitter, and Facebook.
8x8® and 8x8 X Series™ are trademarks of 8x8, Inc.
8x8, Inc. Media:
Laura West-Wilson / Sam Clayton, PAN Communications , 0207 924 5656