8x8 enters thriving South West contact centre market with cloud consultancy partner EveryCloud Communications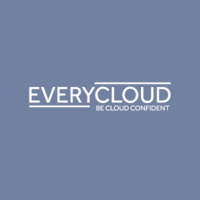 London, 10 February, 2020 - 8x8, Inc. (NYSE:EGHT), 8x8, a leading integrated cloud communications provider, today announced its expansion into the South West of England with leading cloud communications consultancy, EveryCloud.
This latest venture builds on the success of 8x8 and EveryCloud's initial partnership in 2019 with a focus on the North West region. The successful union helped the likes of the UK's largest legal firm, Slater and Gordon, transform its customer services. This continued partnership will now enable 8x8 to extend its channel reach even further, capitalising on the burgeoning South West contact centre market.
EveryCloud is an award winning cloud communications and security provider with offices across the UK, supporting clients in a variety of sectors – including global financial services firms BDO and Homeserve PLC, professional sports organisations such as Everton Football Club, restaurant chains Côte Brasserie and Searcys – and Europe's largest cinema operator, ODEON Cinemas Group.
EveryCloud is investing significantly in the South West of England and is working with local events to support the region. The partnership will enable EveryCloud to meet the demand for cloud communications solutions in the South West of England with 8x8 X Series.
To announce the next phase of their partnership, 8x8 and EveryCloud are sponsoring the South West Contact Centre Forum (SWCCF). The SWCCF is an industry–led members' forum, collaborating with, and supporting, the customer contact hubs and centres in the South West of England.
Keith Jackson, Director Channel Sales EMEA at 8x8, said: "EveryCloud is a key strategic partner for us and we're delighted to build our relationship with them by expanding across the UK into the South West. We're seeing fantastic results from companies implementing our 8x8 X Series that are better equipped to rapidly respond to customer queries, increase call volumes and analyse productivity for strategic planning. We're excited to continue our work with EveryCloud and to take 8x8 X Series into even more businesses in the South West and beyond."
Keith Purves, Director at EveryCloud, commented "Our partnership with 8x8 has been a resounding success and we're excited to be able to provide our customers with an enhanced service through the latest in cloud communications and contact centre technology. Having successfully secured new clients like Slater and Gordon in the North West, we will be able to keep the same momentum going with an extended client footprint now. Providing our customers with the best service through the latest technology and striving for excellence is something we take pride in at EveryCloud and we can't wait to see the partnership go from strength to strength."
- ENDS -
About 8x8, Inc.
8x8, Inc. (NYSE:EGHT) cloud solutions help businesses transform their customer and employee experience. With one system of engagement for voice, video, chat and contact center and one system of intelligence on one technology platform, businesses can now communicate faster and smarter to exceed the speed of customer expectations. For additional information, visit www.8x8.com, or follow 8x8 on LinkedIn, Twitter, and Facebook.
8x8® and 8x8 X SeriesTM are trademarks of 8x8, Inc.

About EveryCloud
We believe all businesses can benefit from the huge opportunities that the Cloud presents, in terms of boosting productivity, agility and customer experience. We also have a deep understanding of the associated risks.
We help businesses of all sizes across multiple sectors get the most of out of their Digital Transformation programmes, maximising value and minimising risk – and enabling our clients to feel truly Cloud Confident.
In Partnership with 8x8 We help your business to securely achieve its Digital Transformation Goals by enabling effective collaboration and communication across your organisation helping to bring your employees, partners, contractors and customers become more connected. www.everycloud.co.uk

Media:
Leigh-Ann Hunn
[email protected]
0207 924 5656