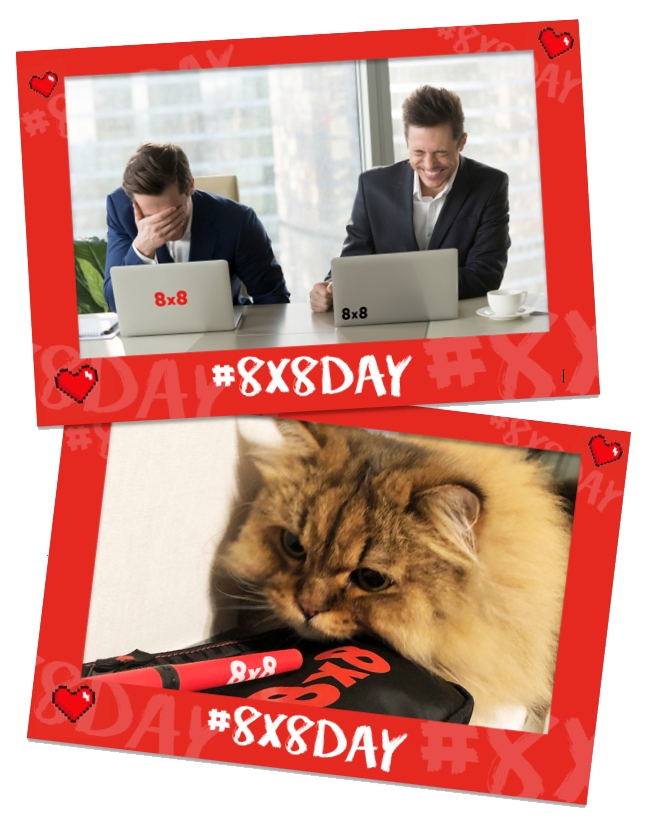 Yay! 8 August = 8x8Day


Let's celebrate!

Our favourite day of the year is August 8th because we get to recognise our amazing employees, customers and partners!  Thank you for being part of what makes today worth celebrating! 
We pride ourselves on enabling people to work from anywhere, so we hope you can join in our worldwide celebration by sporting some 8x8 swag then take a picture and share it online. Don't worry if you don't have any swag, get creative! We'll send the most inventive pics some 8x8 goodies!
Remember to use #8x8Day and tag us at @8x8UK.
Shortlisted pictures will be uploaded to this page shortly and the best pictures that sum up #8x8Day, as voted by you, will win a prize! 
Welcome to the first 8x8 playlist
88 tracks from the 8x8 playlist:
We can't guarantee that you'll like them all as there are some odd ones :) - but they're all loosely connected to 8x8.
The clues are in the song titles... So how many tracks do you know?