Communicating Patient Data?
Don't Get Caught With Your BREACHES Down
If your phones and other communications services lack proper security you may be exposed to the threat of fines, or worse yet, a serious breach. Don't get caught off guard. Make sure you are fully compliant with HIPAA rules and regulations.
Learn why communications security is an increasing concern for healthcare organizations
Learn what to look for in a secure unified communications system
Learn why a business associate agreement from your communications provider is important
Did you know it's your responsibility to verify the compliance of your communications vendors as well as yourself? Find out what this entails and much more during this informative, on-demand webinar.
Speakers:

Stephen Wu — Attorney at Law, Silicon Valley Law Group

Stephen Wu is Of Counsel with Silicon Valley Law Group. He advises clients on information governance matters, focusing on information security, privacy, mobile computing, ediscovery preparedness, records management, and computer-related investigations. Wu graduated J.D., cum laude, Harvard University and co-authored, A Guide to HIPAA-HITECH Security and the Law (2d ed. ABA Press).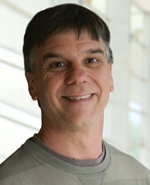 Max Ball – Manager, Contact Center Product Marketing, 8x8
Max has been in the Contact Center world for over twenty years. He has worked in a variety of roles including Product Marketing and Management, and Sales and Professional Services for a variety of companies including Edify, IBM and Genesys. Max now manages Contact Center Product Marketing for 8x8. Max's background includes expertise on web-based banking applications and natural language text interpretation software, he is a graduate of Stanford University.