Reinventing Retail - 2019 NRF Recap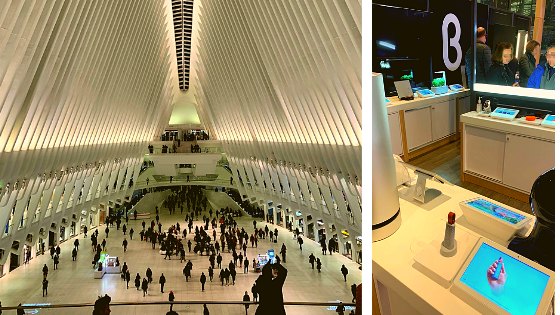 "Retail is healthy, vibrant and growing" – Chris Baldwin, National Retail Federation Chairman and CEO of BJ's Wholesale Club
Attending my first NRF Retail's Big Show has highlighted to me what a huge impact the retail sector has on the US and global economy. Did you know 1 in 4 people in the US currently work in retail? Or that 1 in 3 US citizens first job was in retail? In fact, my own first job was at a local supermarket.
The show itself is huge, generating $45 million for the New York City economy, from almost 40,000 fellow attendees.
I had the opportunity to attend several keynotes and sessions. The examples of how technology and data are being used to reinvent brand experiences are staggering. All of the great discussions and examples highlighted a few common themes. Here's my shot at summarizing them for you:
The changing store: Stores are no longer a place where transactions happen. They are a destination where experiences are made.
Employee experience matters: Retailers who look after their associates stand a much better chance of being successful in the current retail climate.
Retailers aren't retailers anymore: They are tech companies, just at varying levels of integration and success.
The Changing Store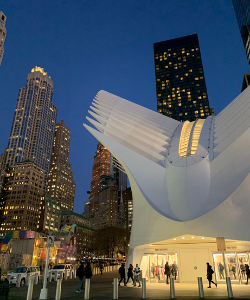 Untuckit also has a store in The Oculus. They focus on providing customers a very personalized experience. Untuckit sells tailored shirts; it started online-only but now has 49 stores across the US. The experience is different from the second a customer walks in. There are no rows of cashiers. Instead, there's a comfortable sitting area, whiskey tasting (other refreshments are available) and knowledgeable associates who take the time to guide customers through the fitting process, which can take 5 or 45 minutes depending on what the customer wants.
The third store I visited was B8ta, who bridge the gap between 'Kickstarter' project and mainstream distribution. The store is a showcase of the best new (mainly tech) products available. Customers can play with each product and use the iPad next to the product to request a demo or purchase the product, which again happens through the associate's device. The whole experience is fun, letting you see products you can't play with anywhere else.
We don't have to go to stores anymore—we have to want to go to stores. Each of these stores focuses on making the experience more than a transaction, so us want to visit. There are hundreds of examples of brands who really understand this idea and they are thriving. However, there are an equal number of brands who haven't begun to offer more than a place to buy products, and they are struggling. How can retailers compete with Amazon just on price? I really don't think they can.
Voice is Key to Changing Retail Experience
The evolution of stores is set to continue, voice is key to the changing retail experience. Scott Gallaway from Gartner L2 is predicting voice will be the most transformative technology for the next 10 years. It doesn't feel like it will be long until lists or orders will be created solely from Alexa, which will automatically update the store which in turn will notify us with delivery updates. While some of this functionality is available today, we are going to see it become the go-to way to buy. From there it's just a small step to technology like Alexa suggesting insurance products based on our lifestyle choices.
The changing store is linked to the changing mall. WD Research surveyed 4,000 consumers in two brackets—Digital Natives (Under 29) and Digital Immigrants (Over 45), to find out what would make each group go back to the mall. The results highlighted the need for stores to offer more than somewhere where transactions take place. The top two activities attracting people to malls are 'farmers markets' and 'food halls.' Two activities completely unrelated to traditional malls. It's clear we want experiences.
Associates' role has changed, but they are key to offering more than a place to buy stuff. No longer is it acceptable for associates just to ring up items. They have to be expert knowledge workers, who can also build meaningful relationships in order to provide the expected brand experience.
Live from NRF 2019
I recorded my key takeaways from each day for the 8x8 Podcast, Communications. Transformed. Also in the episode, 8x8's Randy Ksar interviews NRF speaker and retail strategist Carl Boutet.
Make sure to stay tuned to this blog to read Part II of the NRF recap where I go into employee experience trends and what's next for retailers.