Q&A with Jeff Romano, SVP Global Services & Support at 8x8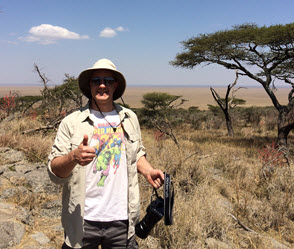 By now you've probably heard the news that Jeff Romano has joined 8x8 as our Senior Vice President of Global Services & Support.
As Jeff approached his 30-day mark with the company, he shared his initial impressions of 8x8, his team's charter and the future he envisions for the company.
Congratulations on reaching a big milestone! Any interesting first impressions to share?
It's been a great few weeks and I've had the opportunity to meet with several people both inside the company, as well as with customers. There's a very high level of energy at 8x8, and employees seem happy to be here, which I consider a sign of the fact that the company is doing well and growing.
There's excitement in general right now around the global cloud communications market. I knew this was an interesting market space, but didn't realize, until I got here, how truly big the opportunity is. My background is heavily on the business applications front and there's an interesting intersection point between unified communications and business apps such as CRM that will drive greater value and adoption of cloud communications.
I've also been impressed with how everyone at 8x8 uses our own technology- continuous communications is great from your desktop to your mobile device to your desk phone. We're not just eating our own dog food- we're drinking our own champagne.
You have a vast charter. Can you tell us which specific teams you oversee and what some of your immediate priorities are?
My organization includes technical support, deployment, professional services, customer success and training. As we continue to win large global customers, I want to scale our support capabilities to match- with an emphasis on international support. We'll be opening new support centers that will allow for more follow-the-sun type capabilities and provide higher, personalized touch to customers around the world.
True service and support is more than just a transaction. It's about taking a lifecycle approach to customer success where you're involved with the customer all the way from onboarding to deployment to training and support, and even beyond- helping them drive user adoption of our technologies for increased productivity and maximum ROI.
Speed of deployments is also key and this will be an important focus area for us, in addition to further developing our Program Management capabilities for enterprise customers.
What do you see as the opportunity ahead for 8x8 and the role your team will play in this?
We have a great opportunity to serve mid-market and enterprise customers internationally with our integrated cloud unified communications and contact center platform. As we continue to grow outside of North America and work with large complex companies with global and distributed requirements, we'll need to further develop our deployment, support and service capabilities.
We plan to do that in two ways. First, by scaling our internal team presence and capabilities internationally. With our new development center in Romania, we've discovered that not only is there a rich pool of software engineers in the region but also great talent for remote deployment and technical support. We plan to further leverage our Romanian team, so that we can cover additional time zones, languages and support a more globally diverse set of customers.
Second, by enabling our partner ecosystem. Working with system integrators (SIs) will be a big focus area for us and we plan to train and certify SI partners on deploying 8x8 technology and support capabilities. For example, we're currently working with CSG in Australia, to develop the right level of 8x8 certification training programs to roll out to local SI partners.
What has had the biggest impact on you as a leader?
There are three things that have really impacted my perspective on life and work.
The first was my father. Over the years, he started several businesses (not all of them successful), including an Italian restaurant that did very well, and a beverage distribution business. It was certainly a lot of hard work and dedication. From him, I learned the value of a work ethic and entrepreneurialism.
The second was my mother.  Over the years she worked with non-profits such as Catholic Charities and C.A.R.E. She taught me the value of empathy and appreciation for the bigger problems in life. She also taught me that no matter how bad things look to you, they could be worse, and that there are many people that have it much worse in life.
Finally, when I was 29 years old I moved to Singapore to start PeopleSoft's professional services organization in Asia. One thing I can say about working abroad is that it is not easy. However, it is very rewarding.  I learned some critical lessons during this time- how to get things done with very little support; how to make fast decisions with limited information; and how to react quickly to a completely unfamiliar, changing business environment.
What do you like to do outside of work- tell us about the other side of Jeff?
I'm too old to play football now, but, fortunately, I can still do things like running and snowboarding- that's how I attempt to stay fit.  Besides that, I'm a big fan of heavy metal music. I mostly like the old school guys — Metallica, Black Sabbath, AC/DC, Pearl Jam – but I'm also a fan of some of the newer stuff like Linkin Park and Muse. I don't watch a lot of TV, but I am a huge fan of "Game of Thrones".
I also love to travel. Among the many places my family and I have visited are Cambodia, Morocco, and Tanzania.  This winter my daughter and I are headed to Antarctica. We'll both then be able to say that we've set foot on all seven continents.