Profits or Pits: 3 Ways Call Center Choices Make or Break CRM Investment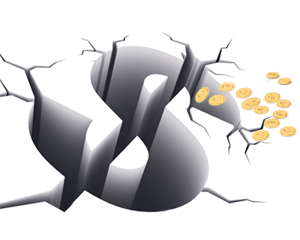 Done right, a CRM-Contact Center combo can boost sales by giving call center agents the fingertip-ready info they need to satisfy customers, cross-sell and up-sell products, and build customer loyalty.  A great contact center can also be used to turbocharge your Web presence and boost sales.
Says Jen Fabrizio of DeVero of 8x8's hosted solution, "The 8x8 Salesforce integration (click to dial) is seamless, saving myself and my team from having to dial every number manually. Not only does this save us time and money, it also improves the efficiency of being able to call potential clients at rapid speeds."
Claire May of Actuarial Systems agrees.  "The integration with Salesforce saves so much time when making sales calls all day long."
The net effect can be substantial, as Blueair's customer service manager, Justin Warren points out. "NetSuite integration has significantly reduced call wait times for customers, and enabled our agents to complete calls within minutes."In the past, our agents had to pick up calls without knowing who was on the other end and then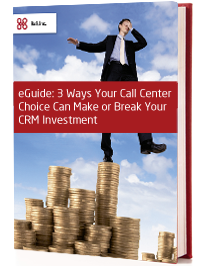 manually enter customer information into NetSuite."
But if you don't choose your contact center solution wisely, additional costs for maintenance outages, maintaining compatibility with new revisions and managing multiple communication channels can put you in a hole, financially.
This free eGuide, titled 3 Ways Your Call Center Choice Can Make or Break Your CRM Investment, shows you what to look for, what you should avoid, and why it matters, when you consider complementing CRM software—such as Salesforce and NetSuite—with a contact center.