Make Online Meetings Easier with 8x8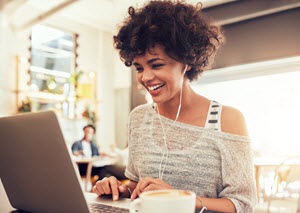 Let's run through an all-too-familiar scenario. Your boss forwards you an invite to join an online meeting with a major sales prospect that begins at 10 am sharp. You want to create a good impression so you click on the meeting link provided and try to join a few minutes early. This initiates a software download, and when you attempt to launch it you quickly realize that IT has locked down administrative privileges on your laptop.
It is now 10:05 am. While frantically trying to figure out how to install the software and join the meeting, your boss has been texting "Where are you?" and "the sales prospect is ready to end the meeting if you don't join soon!" The opportunity to make a great first impression has disappeared and you come off looking unprofessional.
In an ideal world you would click the meeting link, enter a few credentials, and immediately join the meeting. With 8x8 this is now a reality with 8x8 Virtual Office Meetings Online. 8x8 Virtual Office Meetings Online is an easy-to-use, WebRTC-based platform for employees, partners and customers to quickly host and join meetings online and begin collaborating. It adds to 8x8 Virtual Office the enhanced simplicity and usability users expect and deserve.
Whether you are a host or a guest, 8x8 Virtual Office Meetings Online makes starting and joining a meeting quick and easy with no more delays caused by downloads and installs! Here's how:
For meeting hosts:
For guests:
Open the invitation for the 8x8 Virtual Office Meeting
Click on meetings.8x8.com to open the 8x8 Virtual Office Meetings page in your web browser
Enter the Meeting ID, your name, and click Join Meeting
When prompted, join the meeting audio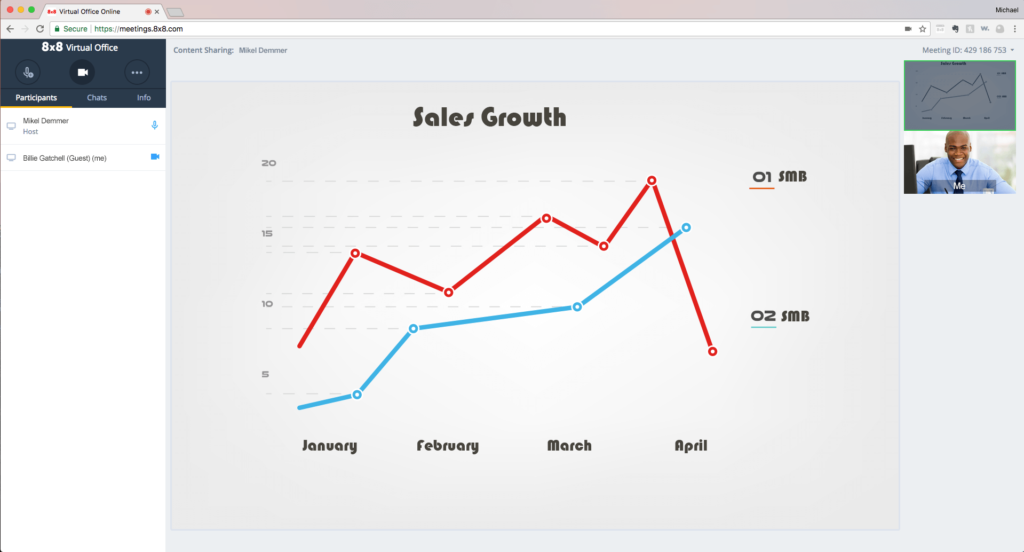 Once in the meeting, the host and guest have the ability to share video from their camera, chat with participants individually or in a group chat, collaborate and view content, and much more. It is quick and easy to do and there is no download, plugin, or installing of software required. For your next 8x8 Virtual Office Meeting, all you need to do is click-to-meet to become a part of a great online meeting experience!