Infonetics: Hosted VoIP Providers Help Save on Unified Communications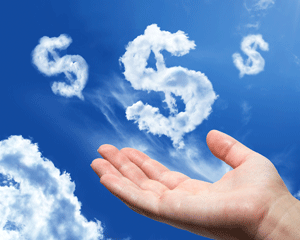 Hosted VoIP isn't just for start-ups and small businesses anymore. And it's not just business phone service these days, either. Many recent reports have noted that increasingly larger companies are adopting cloud services from hosted VoIP companies for all of their unified communications—everything from business phone service, to collaboration or even virtual call centers for customer communications.
This Infonetics RFP Study Shows Why Enterprises Love Cloud Communications
Why? There are lots of reasons why the cloud technology that makes hosted VoIP possible is just as great for mid-sized and larger companies as it is for start-ups. Because, as this new Infonetics Research RFP study demonstrates, it makes great sense economically—particularly for mid-sized firms with dispersed offices, where the cost of buying and maintaining PBXs in each office is often prohibitive or difficult for the organization to manage. Having one good hosted VoIP provider that can also deliver unified communications helps to avoid getting "nickel-and-dimed" to death for different services, with one bill for everything from collaboration services such as meetings to monthly business phone service.
Which Unified Communications Provider is Best?
The report shows that hosted VoIP service providers (8x8 in this RFP) offer a better deal than local service providers like competitive local exchange carriers (CLECs). 8x8 also surpasses the competing hosted VoIP service provider that participated (designated the "pure play provider" in the report).
To conduct the study, Infonetics sent out a request for proposals (RFP) for a hypothetical company with 765 people, distributed in 17 offices of 15-50 people each.  The RFP called for a complete set of unified communications capabilities, including business phone service, IP phones for each user, softphones, messaging, and conferencing. A call center capability was also specified, to include 8 supervisors and 35 agents. Since 8x8 was the only company allowing itself to be identified, the identities of the other participating firms are unknown, except to the Infonetics authors.
How Much Do These Unified Communications Options Cost?
The report breaks costs into the one-time and recurring charges shown here for an organization with 765 users and 17 offices.
Expense
(765 Users)
8x8 Virtual Office
Other Pure Play Provider
Nationwide CLEC
Monthly Recurring Charges
$23,344 (phones purchased) or
$27,199 (phones leased)
$25,847 (using existing MPLS and LAN equipment) or
$33,270 (provided access and LAN equipment)
$30,562
One-time costs
$47,092 (phones purchased) or
$1,200 (phones leased)
$193,923 (existing network) or
$238,092 (provided network)
Project management fees and network devices, dependent on existing infrastructure assessment
 8x8's Cloud Unified Communications Wins on Monthly Recurring Charges
As you can see from the excerpt of the report table reproduced here, the least expensive unified communications option—8x8 Virtual Office—is already about $3,000-$7,000 per month less than the CLEC option, for total yearly savings of $36,000-$84,000. When compared to the "other pure play," 8x8 Virtual Office is about $2,500 less per month in recurring charges if you buy new phones for everyone in this 765-person company, and about $6,000 less per month if you lease them.
8x8 Cloud Unified Communications: The Best Numbers For One-time Costs
In the area of one-time costs, 8x8's highest number—mostly for purchasing new phones—beats the "other pure-play" provider's lowest number by a factor of more than four!
Interestingly, the CLEC didn't even try to provide a figure for all of the "project management fees and network devices" that are "dependent on existing infrastructure assessment." There's also no mention of how much an "existing infrastructure assessment" might cost, just an ominous-looking open-ended line item in the table. People are apparently left to their own devices and experience to guess how high that line item could go.
8x8 Cloud Unified Communications Wins on Costs, Competes Strongly on Features
But of course, mid-sized businesses don't make decisions solely on costs. (Does any responsible businessperson?) That's why the report summarizes how when it comes to unified communications, hosted VoIP service providers beat local phone service on the things that really matter to businesses. These include completeness of offerings—essentially, whether you can do one-stop shopping—and features to improve security, compliance and reliability.
To see how well 8x8 and the other services stacked up in these and other areas, get your free copy of the Infonetics Research report here. (The report also includes a similar cost breakdown for a smaller company of 300+ workers.)