Solve the Email Accountability Problem for Your Call Center With an 8x8 Virtual Contact Center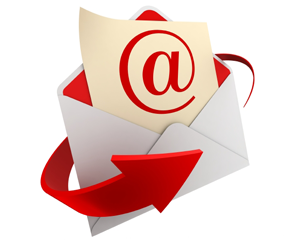 If I've got an email box for incoming customer queries, why do I need a virtual call center that handles email, too? Isn't that overkill?
8x8 Virtual Contact Center is a hosted call center solution that supports email in addition to calls, voicemail and chat interactions, but I still get asked why anyone would need email integration when they already have an email program such as Outlook.
Outlook—as well as other e-mail packages—is a great tool for normal individual business email. But to provide world-class customer support, it just isn't enough for most companies, even small and medium-sized businesses.
The reason? Sharing an email account for customer service invites staff confusion, unimpressed customers and poor accountability.
Single Shared Email Accounts Don't Work
That was the experience of Zumiez—an international clothing and skate gear retailer—which initially used 8x8 Virtual Contact Center for incoming service phone calls, but set up a shared Outlook inbox to handle email interactions.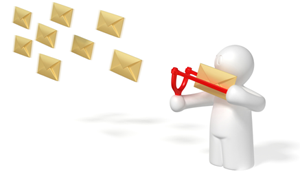 "There was no accountability with the shared email account," says Rob Storie, customer care manager at Zumiez. "I couldn't see who had answered a customer's email or whether they had followed up and closed the issue," he says.
In addition, even with a relatively small team, it's hard to always route email to the best person to answer a question. And of course, without integrating the email channel with reporting software, you have no way of getting metrics on requests that came in through email.
Sending Emails to Multiple Email Accounts Doesn't Work Either
Some companies try to get by with distributing emails to multiple individual email accounts. But in practice, that's no better than sharing a single inbox. If it's assigned to everybody, then nobody owns it. And any system that doesn't account for different processing times, agent availability/productivity, mixed workloads, longest waiting times and other variables, usually causes more headaches and customer ill will than it fixes. Attempting to properly manage email responses by service level in this environment, even in the smallest businesses, is impractical and doomed to fail.
In contrast, 8x8 Virtual Contact Center lets managers see who has answered emails and how problems are getting resolved. "With 8x8 [with email integration], I can see the customer's whole email account history, including which agent closed the issue. That lets me hold individual agents accountable, so we can address service gaps and maintain consistently high service levels across the contact center," says Storie.
Manage the Whole Customer Interaction, Not Just Different Channels
Interaction management is all about collecting service and performance metrics, and using smart work distribution methods to maximize the efficiency of a pool of agents. Emails distributed by an interaction management service are offered only to available agents, who must each acknowledge the receipt of each email. Emails are organized by originator with information on who, what, when and why, including scheduled follow-up workflows. Rich 8x8 Virtual Contact Center metrics support time-varying staff levels, and highlight agent competencies. Every email can be handled with full knowledge of its turnaround time and its responsible agent.
In addition to supporting more reliable and consistent email handling, good interaction management services support blending of live phone calls, live chats and emails, all using skills-based routing to leverage available agents in an effective way.
The bottom line is that the effort of using a service-oriented email client has a big payoff in accountability, performance and cost. The feature is so effective that there are many 8x8 Virtual Contact Center subscribers who rely solely on its capabilities to manage their sales and service email channels.
What could your customer support or sales teams do if your phone, email, chat and voicemail channels were integrated?