An Ecosystem of Applications is the Way to Go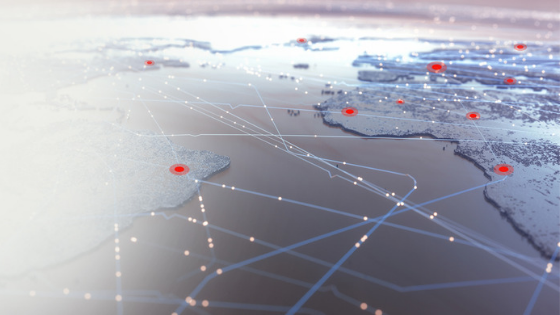 If you're not in the ecosystem, you're out in the cold 

This post is part of a series focused on how integrating communications with business processes improves sales and support teams' effectiveness.
According to Webster, an ecosystem (n) is a complex of a community of organisms and its environment functioning as an ecological unit. In today's modern world, this definition can be extended to include organizations and applications that are functioning as economic and technological units, respectively. For organizations, the idea of an ecosystem is as old as supply chains. They typically consider their suppliers, logistic services and manufacturing facilities as a functioning economic unit. And now organizations are starting to look beyond themselves to create an ecosystem of partners that develop targeted solutions. Applications are evolving in the same way. Platforms, consisting of multiple applications have started to evolve into ecosystems that broaden capabilities and address wider requirements for a wider range of customers.
In both our business and personal lives, we have applications to simplify anything and everything in our day-to-day: shopping, transportation, communication, work, networking and much more.
We'll save the applications we use for our personal lives for a later post and focus on the applications used to run our business lives.
There is an application out there to serve every user and organization, but they are often isolated. These isolated applications create islands of data that represent untapped potential. Let's take the example of customer relationship management (CRM), enterprise resource planning (ERP) and helpdesk ticketing software. Companies often have all of these. Sometimes, they even have multiple versions of each in place to run their day-to-day operations. Different applications with customer-related information make it challenging to use advanced analytics to drive automation for operational efficiency or to identify new opportunities for revenue acceleration. Vendors are approaching the problem of data silos in different ways. When feasible, some are building entire ecosystems themselves to provide end-to-end solutions. Others are building an eclectic platform using APIs that easily connect to different external applications to provide interoperability.
Either way, customers want applications and ecosystems that are intuitive, easy to use and manage, secure and deliver as promised. Let's look at how innovation is driving ecosystems and, in turn, customer behavior is further evolving them.
Ecosystems: they are everywhere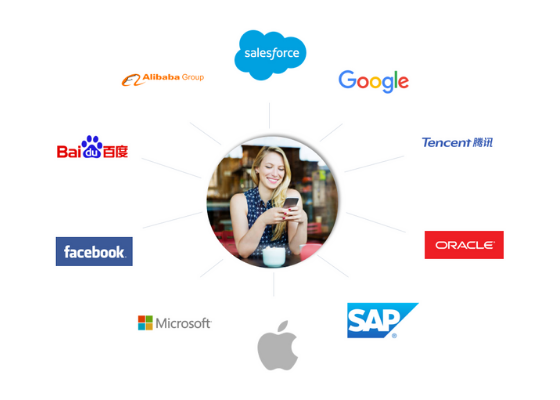 Companies Trust The Cloud To Be Secure And Compliant
When cloud computing was still a buzzword, the major roadblock for cloud providers was to convince organizations to give up control to the cloud provider. Customers were skeptical about entrusting a third party to keep their data secure. Customers have come a long way since then. Per research conducted by Dimensional Research, 76 percent of IT professionals said that they share cloud security duties with their cloud vendors. Another 12 percent said that the company was solely responsible for cloud security. The final 12 percent said the cloud vendor was solely responsible. The major ecosystem providers have an advantage. They have control over the data movement as well as visibility into the entire platform. These business ecosystems provide users with unparalleled access to capabilities and resources on a global scale. Security and compliance have always been a primary component of the cloud providers' ecosystem, otherwise, they would never have been successful. Their ability to combine all these factors has set the stage for innovation.
OpEx Over CapEx Is A Key Driver
It goes without saying that cloud computing has changed the way we perceive and utilize infrastructure today. The anything as a Service (XaaS) model not only offers unprecedented convenience but also catalyzes the whole process from requirements to deployment by switching capital expenses (CapEx) with operating expenses (OpEx). There is a lot to the famous quote by Andreessen Horowitz, a Silicon Valley venture capital firm, who said that "software is eating the world". Further, it's now clear that older technology is hindering growth by being both time-consuming and costly to maintain. The applications we run today are independent of the underlying infrastructure which enables companies to move a majority of their workloads to the cloud. By 2020, 83 percent of enterprise workloads will be on the cloud, spanning public, private and hybrid deployment models.
Business Intelligence Is Much More Than Just "Nice To Have"
They say what can be measured can be managed, however, as per Forrester, up to 73 percent of organizations' data goes unused for analytics today. With growing online traffic, both real-time and batch, having all data in one platform makes data collection easy by aggregating all the different application sources into a central location. With all the applications on a single platform, it is easy to collect, process, analyze and visualize data to generate actionable insights for the business. Machine learning and artificial intelligence (AI) provide greater prospects for utilizing the data. However, AI is only as good as the company's data and analytics—which goes back to data reliability.
Communications Make The Ecosystem Complete
With increasing numbers of employees working remotely or while traveling, communications are even more important. A modern, cloud-based communications solution helps unify the organization by connecting all employees, including remote, road warriors and those in the office. One of the key application combinations is Communications Enabled Business Processes (CEBP). CEBP integrates communication capabilities within your business applications, making it easier and more productive to use, administer and manage. Furthermore, the field of communications is no different when it comes to security and other demands from a platform. According to Salesforce, 92 percent of communications occur on the phone, which means a lot of user information is shared over communication channels. Hence, it's essential to have a communications provider that has experience with security and compliance standards designed to protect user data. Communications-powered business processes enable companies to spend more time on building relationships and less time on data management.
Customer Experience Determines Everything
According to Mary Meeker's Internet Trends Report 2017, 82 percent of customers stop doing business with a company after one bad experience. On top of that, happy customers on average tell nine people about their experiences with a company based on a survey done by American Express. This greatly affects how companies do business because it is 5 times more costly to attract a new customer than it is to retain an existing customer (source). Customers look for great experiences by not just using the product but also while interacting with the brands, they want to be associated with the companies they are loyal to and are well served by the brand. Given there is no shortage of options, companies can differentiate themselves by offering customer features such as ease of use, manageability, customer support and security. Finally, offering not only great products but also a great experience becomes imperative for every company out there to retain customers and their loyalty.
Want to learn more about how you can leverage your business and competitiveness? Contact your 8x8 account executive or call our business services at 1-866-879-8647.