8x8 Quality Management Recognized As One of the Best Customer Service Solutions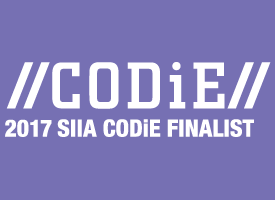 It's simple: the better you understand your contact center employees, the better you can train them to provide top-of-the-line customer experiences.
This week, 8x8 is honored to be named a finalist for Best Customer Service Solution in the 2017 SIIA CODiE awards, which is comprised of the industry's top products and services in business technology. 8x8 Quality Management integrates seamlessly into the 8x8 Virtual Contact Center, providing breadth and functionality to deliver excellent customer experiences and maximize agent efficiency.
The SIIA Codie Awards are the premier awards for the software and information industries, and have been recognizing product excellence for over 30 years. 8x8 is thrilled to be honored as a finalist, and we are looking forward to the July 25th CODIE Award Business Technology Winner Announcement & Celebration on July 25 in San Francisco.
To learn more about 8x8's award nominated Quality Management solution and how it can help your contact center, click here.