8x8 and Cloud Communications Make the Big Time in Gartner Magic Quadrant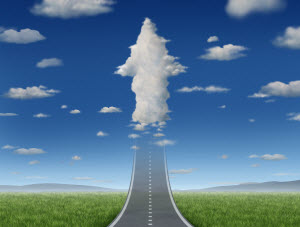 Well respected information technology research and advisory firm Gartner Inc. has just announced its market leaders in the rapidly growing cloud communications field, and 8x8 is pleased to achieve a position in the Gartner Magic Quadrant for the third year in a row. 8x8 earned inclusion—and recognition as a leader in the category—both for its vision and its ability to execute the steps necessary to achieve it.
Magic Quadrant Selections Are Viable Choices for Enterprise Unified Communications
But just as noteworthy as 8x8's position as a continuing leader, is Gartner's finding that 2014 is the first year in which North American Multi-National Corporations (MNCs) should consider Unified Communications as a Service as a mainstream, viable alternative for Unified Communications deployment. That's a dramatic reversal of Gartner's position in 2011, when the company essentially said that the field was full of challengers, visionaries and niche players, rather than true "leaders."
This year's report says that even smaller enterprises of from 1,000 to 3,000 employees, should consider putting their communications in the cloud, with companies such as 8x8, because cloud communications are easy to deploy and cost-effective.
What Do Gartner's Findings Mean for Your Business?
While 8x8 is pleased to achieve a coveted position in the Gartner report, the most important finding for most businesses is that cloud communications are easy, reliable, cost-effective and increasingly, enterprise-ready alternatives to old-style on-premises systems. And, they're alternatives that offer advanced features that PBX-only systems can't touch, like easy integration with CRM, mobile capabilities and videoconferencing. 8x8 is unique even among the leaders in also offering hosted call center software, for organizations that need to handle heavy customer call volume.
Many companies have already adopted cloud communications after reading earlier Gartner reports, and are reaping the rewards. "I'm a big fan of Gartner's Magic Quadrant," says MatrixOneSource's CIO Eric Tewey, referring to the Gartner Group's well-known market research reports. "When I saw 8x8 listed as a leader there, I wanted to learn more about the solution. And now that we have a cloud solution, our communications never miss a beat. 8x8 makes it easy for our clients to reach us."
Gartner has carefully tracked the evolution of cloud communications, and is now telling enterprise decision-makers that cloud solutions make sense for their businesses. That's a huge development, and 8x8 is proud to be a leader in this trend toward a new set of better choices for businesses everywhere. To get a free copy of the report, click here.