Customer Experience
---
Virtual Contact Centre Customer Experience is a ground-breaking analytical tool providing unprecedented levels of visibility into customer interactions and IVR usage.
---
Customer experience analytical tool
Presents a graphical view of the complete caller journey
Allows for advanced search of all interactions for targeted analysis
Reveals most common IVR paths utilized by customers
Dynamic view of IVR scripts highlighting caller abandon rates at different points in the IVR, providing actionable intelligence to optimize IVR design
Advanced search
Filter and view recent calls with more than 15 available metrics including channel, queue, agent, time in IVR, and even hold and mute count.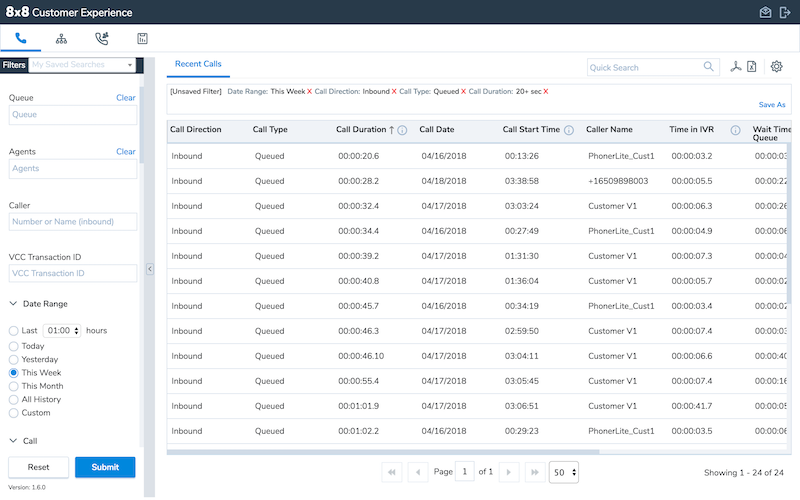 Graphical view of customer journey
View the caller's journey from the moment they reach the call centre through to call termination. Reveals step-by-step experience in the IVR, queuing to agents, agent connection and post-call survey. Use this to expose an 'outside in' view of your contact centre to enable continual process improvement and agent training.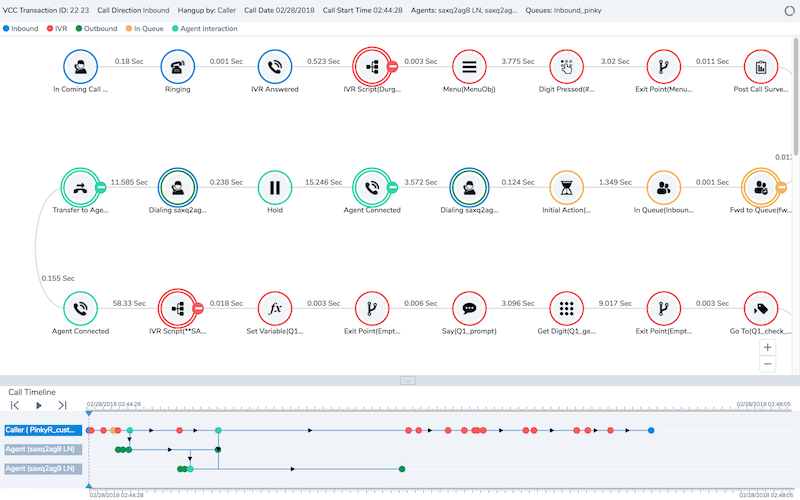 IVR dominant path
View the top 10 most common IVR paths taken by your customers to better understand their needs and how well current menu options are addressing those needs.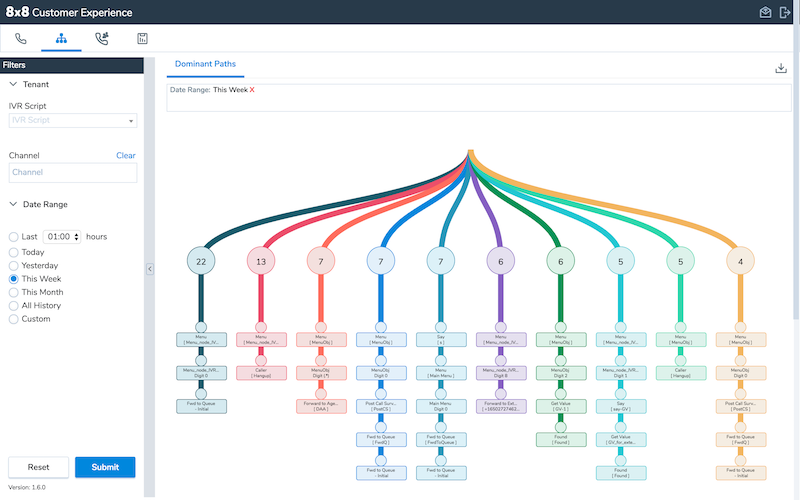 IVR metrics
Choose an IVR script and time frame for analysis. View a graphical depiction of the script with ability to dynamically expand or contract menu options. Use this to determine where in the IVR callers are dropping, usability of your existing IVR scripts, and where you can improve the IVR design.