Agent Console for 8x8 Virtual Contact Centre
---
With 8x8 Agent Console your agents are able to provide the fastest and most efficient service to your customers on any channel—all from the same, easy-to-learn, efficient-to-use interface.
---
Maximize agent efficiency with one slim console that does it all
One console, multiple channels: Agents serve customers across all channels from the same, easy-to-learn interface.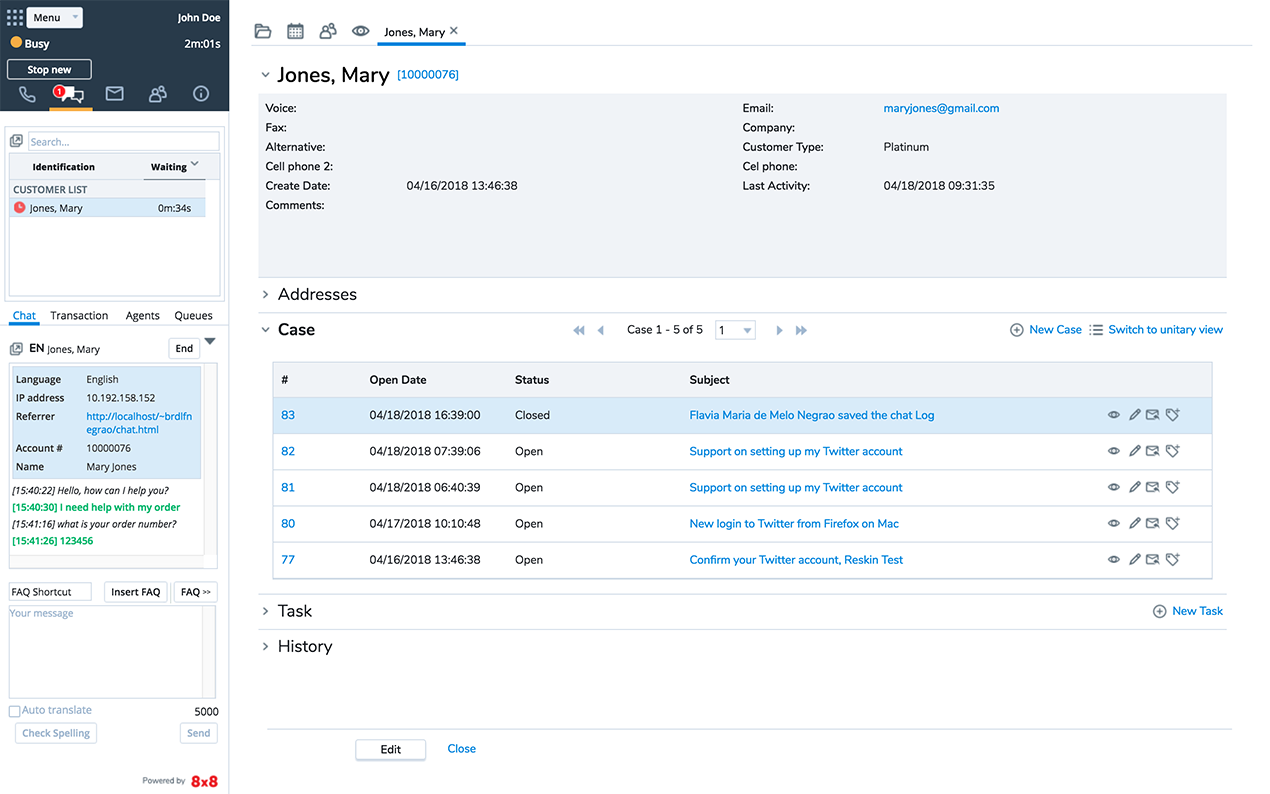 Communications hub: Agents can see and chat with other agents and supervisors to get help and to coach one another; plus view status of different queues to see where help is needed most.
Instant access to FAQs: Agents have quick keyword access to Frequently Asked Questions from the console for fast, consistent and accurate greetings and responses.
Slips into any CRM system: The efficient Agent Console design allows us to share the screen with different CRM or back end systems, allowing your agents to continue using same CRM system and interface they are used to.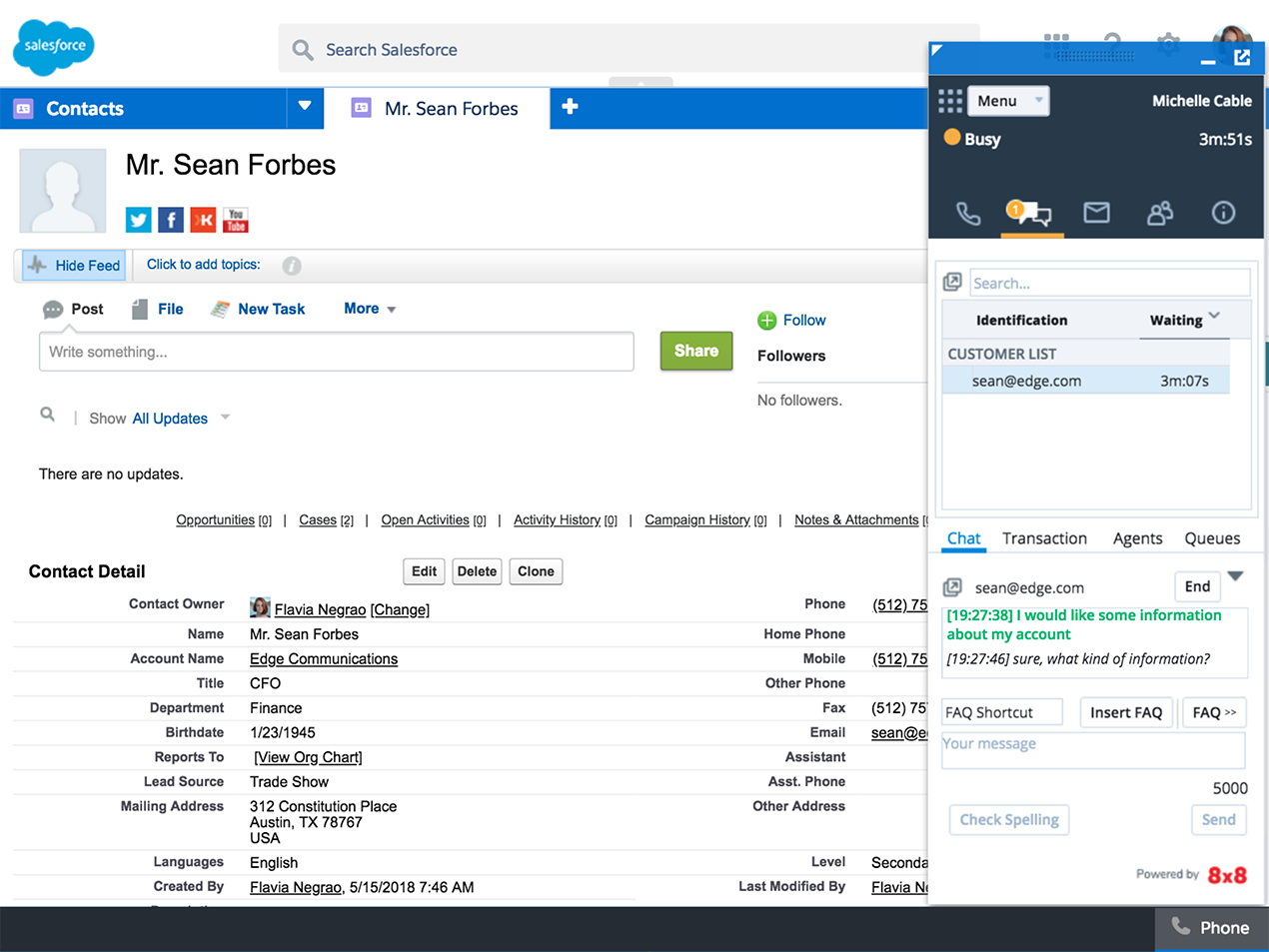 Agent view using Agent Console in Virtual Contact Centre
Permission-based: Agents are automatically given access to the functions they need, based on their profile and permissions. You can make the agent interface simple and stripped down to start and then add functions when the agent is ready. This makes it easy to add capabilities such as new channels, or even turn agents into supervisors with a quick configuration change.
No software or hardware required: 8x8's Agent Console is a 100% cloud-based application that runs on most computers without requiring any downloads or any specific hardware. This frees up your agents to work from any office, at home or on the road.
Work from anywhere, even in an emergency: If weather or an emergency situation prevents agents from coming to the contact centre, agents can login to their agent console from anywhere they have a computer and Internet access, allowing you to keep business running smoothly.
Get new agents up to speed quickly: Our intuitive, easy-to-learn agent console turns novices into power users in no time, saving you significant onboarding time and cost.
Connect agents to experts with Expert Connect
Don't isolate your agents and customers from the experts with the answers. Connect your contact centre agents with the experts across the company with shared presence, chat, click-to-call dialing and easy transfers.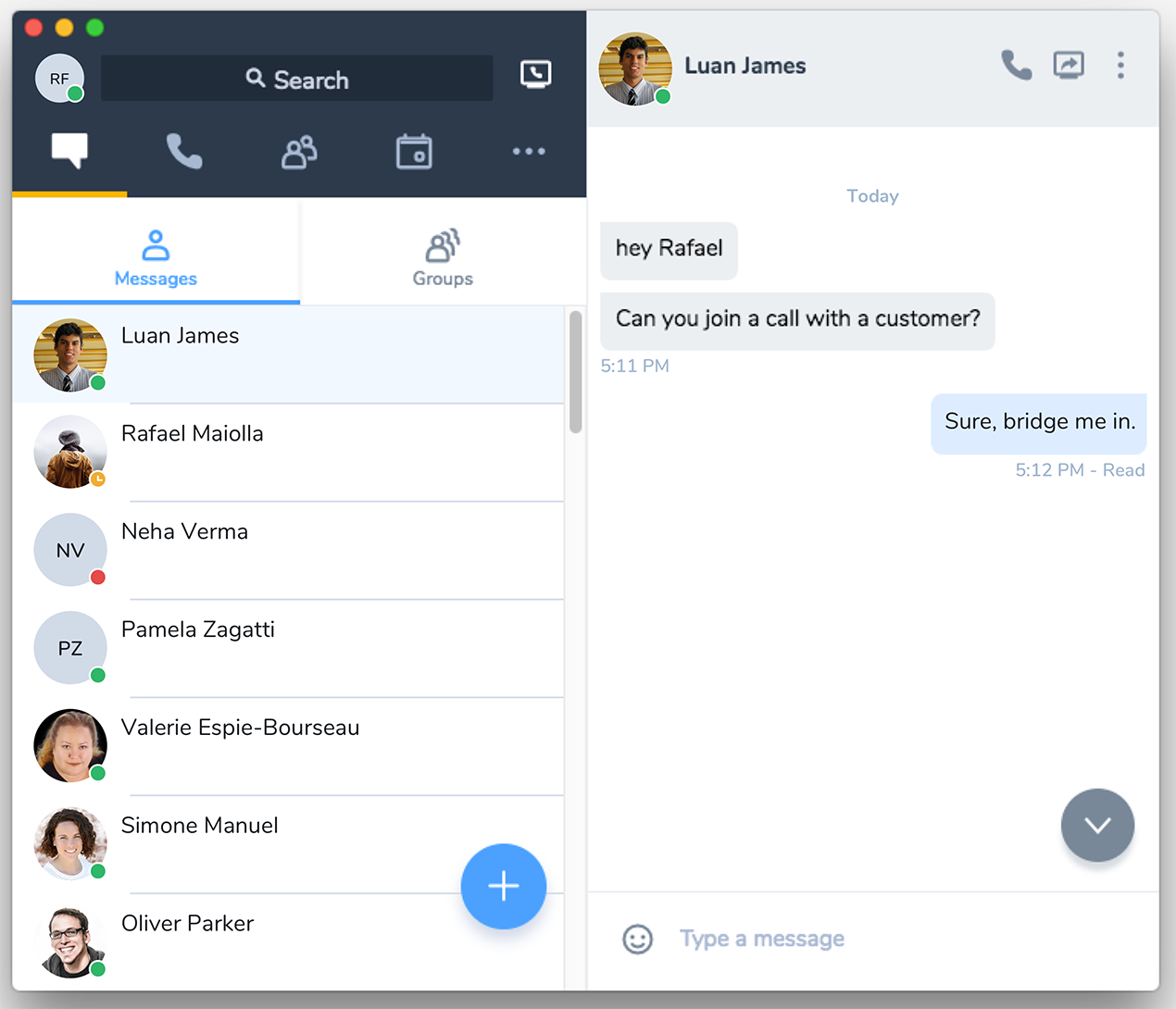 Learn about more about Expert Connect.