Board Of Directors
Vik Verma
Chief Executive Officer
Vik Verma loves to take complex technology and create products and services that deliver value for customers worldwide. For his work at Savi Technology on RFID and the Internet of Things—which revolutionized container tracking and security—the World Economic Forum in Davos in 2003 named Vik one of 40 "Technology Pioneers." Now, Vik focuses on revolutionizing enterprise communications, with 8x8's ground-breaking cloud unified communications and contact center technology.
Vik began his 26-year executive career with startup Savi Technology, where he was one of its first employees. He joined the company as a design engineer straight out of Stanford and then quickly rose through the ranks, first as VP of Engineering and then COO. As COO, he played a leading role in negotiating the sale of Savi to Texas Instruments. Subsequently promoted to CEO, Vik in partnership with leading VCs from Silicon Valley and Asia, led the management buyout of the company. Later, he re-engineered the business, quadrupled its size, executed a joint venture with Hutchison Whampoa and sold it to Lockheed Martin. At Lockheed Martin, as President of Strategic Venture Development, Vik focused on turning the company's military technologies and programs into global commercial ventures ranging from seabed mining to nanomaterials.
Vik earned engineering degrees from the Florida Institute of Technology, the University of Michigan and Stanford University. He completed the trifecta of top management schools earning graduate executive credentials from Stanford, Harvard and the University of California at Berkeley. He also has been awarded 8 patents and was named a Tau Beta Pi Williams Fellow. His motto: "Use technology to cost effectively solve real world problems. The rest takes care of itself."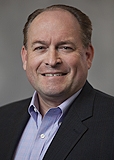 Bryan R. Martin
Chairman of the Board and Chief Technology Officer
Bryan Martin is 8x8's technological visionary, leading the company's drive to patent a range of disruptive and innovative technologies. With an excellent sense of how cloud communications transform enterprise communications and customer service, Bryan led 8x8 as CEO from its early days as a VoIP pioneer to its current position as the leading provider of Unified Communications as a Service. Before becoming CEO in 2002, he held the positions of Chief Operating Officer, Chief Technical Officer and Senior Vice President, Engineering Operations.
Martin holds 45 United States Patents in the fields of semiconductors, computer architecture, video processing algorithms, videophones and communications. Internet Telephony magazine named Bryan one of the "Top 100 Voices of IP Communications." Bryan also served on the California Broadband Task Force for the Business, Transportation and Housing Agency, and later became Chair of the task force's Emerging Technologies and New Applications Working Group.
Bryan is a member of the IEEE and Tau Beta Pi and received bachelor's and master's degrees in electrical engineering from Stanford University.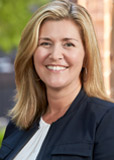 Monique Bonner
Monique Bonner is Senior Vice President & Chief Marketing Officer at Akamai, where she is dually focused on driving growth and operational excellence. She leads Akamai's marketing efforts globally including brand, communications, field and digital marketing, as well as the company's sales and services training and enablement programs. Ms. Bonner has over 20 years of marketing and operations experience leveraging digital technologies, big data, and advanced analytics to drive efficient and effective personalized marketing at scale. Prior to Akamai, Ms. Bonner spent 16 years at Dell Technologies in several global leadership roles, most recently serving as VP of Global Digital, Technology and Innovation with a focus on leveraging new technologies to optimize marketing effectiveness. She spent seven years in Europe leading both sales and marketing groups for Dell's European business and also held roles leading global brand and Americas marketing for the company. Ms. Bonner has served on the Ad Council's Board of Directors and Conference Board's Council for Brand Management. She earned her Bachelor of Arts from Middlebury College and her Master of Business from the University of Michigan. Ms. Bonner was recently awarded the 2018 Massachusetts Technology Leadership Council CMO of the Year Award.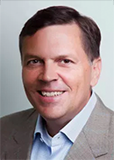 Todd Ford
Todd Ford is the Chief Financial Officer at Coupa Software (NASDAQ: COUP), a leader in Business Spend Management, where he oversees the company's financial strategy and operations. Prior to joining Coupa, Mr. Ford served as Chief Financial Officer of MobileIron, where he led the company through a successful IPO in 2014. Prior to that, Mr. Ford served as Chief Financial Officer and President of Rackable Systems Inc. (acquired by HPE) where he led the start-up from $20 million in revenue to more than $350 million in revenues as a publicly traded company. Mr. Ford also held various management and financial positions with several technology companies. He earned a B.S. in Accounting from Santa Clara University.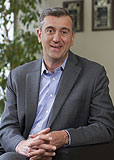 Vladimir Jacimovic
Vladimir Jacimovic has over 25 years of investing and operating experience with high growth companies in the technology and services industry with specific expertise in the Software as a Service (SaaS), Big Data and Security segments. He is the Founder and Managing Partner of Continuum Capital Partners, an investment firm that specializes in crossover investments targeting private and public technology companies. Previously, Mr. Jacimovic was a Partner at New Enterprise Associates (NEA), a leading global venture capital firm focused on helping entrepreneurs build transformational businesses across multiple stages, sectors and geographies, and a Managing Director at Crosslink Capital, a leading stage-independent venture capital and growth equity firm. Since beginning his venture career in 1996, Mr. Jacimovic has been involved in more than 30 investments in software, communications, and technology enabled services. Mr. Jacimovic began his career with operating roles at Intel and Ingres, and later worked as a management consultant with McKinsey & Co. in the US and in Europe. He holds an MBA from Harvard Business School and a BS in Computer Science and Mathematics from the University of San Francisco.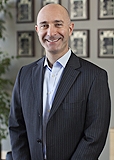 Eric Salzman
Eric Salzman has served as a director since February 2012. Mr. Salzman has nearly 20 years of experience in the financial services industry with expertise in M&A, private equity and special situation investing and has served as a board member or board observer on over 12 companies. From August 2011 to present, Mr. Salzman has been Managing Member of SarniHaan Capital Partners LLC, a boutique consulting firm that provides high impact strategic advice to public and private technology companies and maintains an investment banking affiliation with Monarch Capital Group, LLC. Prior to SarniHaan Capital Partners LLC, from March 2005 to August 2011, Mr. Salzman worked at Lehman Brothers Holdings, Inc., including as Managing Director in the Private Equity and Principal Investing Group as well as Managing Director in the Global Trading Strategies Division. Prior to Lehman Brothers, Mr. Salzman was a senior research analyst covering technology in the hedge fund industry and a private equity investment professional covering telecom in the private equity industry. Mr. Salzman began his career in the M&A Group at CS First Boston. Mr. Salzman has a B.A. Honors from the University of Michigan and a MBA from Harvard University.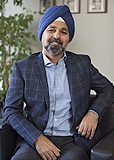 Jaswinder Pal Singh
Jaswinder Pal Singh has served as a director since October 2013 and lead director since May 2019. Since 2004, Dr. Singh has served as a Full Professor of Computer Science at Princeton University. He has also served as Chairman since May 2013 and Co-Founder since October 2011 of Gwynnie Bee, Inc., an Internet technology company in the retail space. Previously, he was Co-Founder and Chief Technology Officer at firstRain, Inc., a SaaS provider of market intelligence solutions for the enterprise, where he led the development of award-winning technologies and products for web-based communication and information access. Dr. Singh also served as an advisor to Right Media, Inc., a SaaS online advertising exchange that was acquired by Yahoo in 2007, and later led the development of Yahoo's innovative next-generation advertising marketplace. Dr. Singh is a leading authority on Scalable Computing Systems, Infrastructure and Applications and has served as a consultant to several leading companies and agencies. He was the only computer scientist to receive the NSF Presidential Early Career Award for Scientists and Engineers in 1997 and was also a winner of the Sloan Research Fellowship in the same year. He is a coauthor of Parallel Computer Architecture: A Hardware-Software Approach, the leading textbook in Parallel Computing, and author of several patents and over 75 published research papers. Dr. Singh has a BSE degree from Princeton University and obtained his MS and PhD degrees from Stanford University.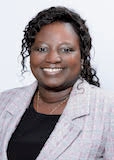 Elizabeth Theophille
Elizabeth Theophille is Chief Technology and Digital Officer at Novartis (NYSE: NVS), a global healthcare company. Ms. Theophille is a global information technology professional with a strong track record of using technology to transform how the business operates, creating new value and growth. Her leadership and service management experience include implementing cloud infrastructure and outsourcing at enterprise scale, cyber security initiatives, sourcing and contract negotiations, and adopting a software-as-a-service (SaaS) approach to application development. Her digital transformation experience includes building data and advanced analytics platforms, AI and Robotics Process Automation at enterprise scale. In her role at Novartis, she is focused on the implementation of data and digital initiatives in IT and for end to end operational simplification programs across the organization. Prior to Novartis, Ms. Theophille spent five years at Alcatel-Lucent and Nokia moving from Chief Technology Officer to Group Chief Information Officer following Nokia's acquisition of Alcatel-Lucent. Earlier in her career, Ms. Theophille worked for major global corporations including Capgemini S.A., BP International, Sita Equant and Vivendi Universal in information technology leadership roles, and has lived in the United Kingdom, United States, France and Switzerland. She earned her Bachelor of Arts in Business Administration from International Management Center in Buckingham, U.K.<