Everything You Need in a Business Phone System, and More
8x8 Virtual Office Editions includes unlimited calling, auto attendant, video, SMS, chat and web conferencing and more, including these benefits:
Quick setup and painless implementation
Local, long-distance, and international calls
An inbound and outbound virtual contact center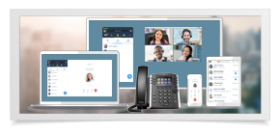 Powerful Features
8x8 Virtual Office Editions include everything your employees need to effectively communicate with customers, suppliers and co-workers. Business voice, auto attendant, instant messaging, and audio and video conferencing are all included, providing you with a slew of capabilities like:
CRM integration so your agents always have the right information at the right time
Enterprise-grade conferencing
A flexible business communications platform that scales to your organization
Don't be caught without the right features for the job — 8x8 has the solutions you need. Choose the features that fit your needs, and quickly adopt new benefits when you need them. With a cloud-hosted solution, getting new features is much simpler than ever before. So, it's okay if today's plan no longer fits tomorrow's growth, as 8x8 has you covered no matter the size of your business.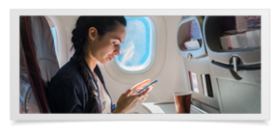 Designed for the Modern Workforce
Employees can work from the device with which they're most comfortable. With modern smartphone, tablet and desktop apps, users can access voice, messaging, video and web conferencing from a single unified software platform and receive the following benefits:
Remote-friendly technology to bring the whole team together
Omnichannel business communications
Since your work today needs something new and relevant, don't settle for yesterday's solutions. Your team deserves better technologies and more useful systems. Try business communications designed around modern omnichannel realities.
Easy-to-use and Manage
8x8's Virtual Office Editions make business communications elegant and simple to configure for administrators. Meantime, 8x8's web-based Configuration Manager allows you to easily manage your cloud phone system from anywhere, anytime.
Cloud-based — Cut CAPEX (capital expenditures)
Straightforward platform
Add, manage, and change user permissions easily
Manage it all remotely and never get stuck with bad configurations again. Now your admins can quickly and easily keep everyone connected. Add new team members, appoint new administrators, and so much more from an online portal.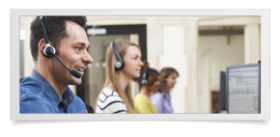 Improve Customer Engagement
Contact center inbound calling features, along with outbound dialing capabilities, empower your sales and customer service teams like never before to:
Boost CX and provide a better customer experience from the start
Exceed customer expectations with delightfully-fast turnaround
Strengthen your image with prospects and future customers
Connect with your customers right where they are — and where they'll be next — and stay ahead with customer engagement tools that deliver elegant CX from the very beginning.
It's time to invest in business communications that look more like your business: organized, efficient, and relevant. Ready to launch your in-house contact center with 8x8? Click here to activate your business phone system.
Communicate from Anywhere
The Right Communication Solutions for Your Business
8x8 Virtual Office is offered in three editions that provide companies powerful enterprise-class business communications features with the flexibility and mix-and-match pricing model that's best suited for their needs.
8x8 + You = Location Independent Work
These days, it doesn't really matter where your team works. But that shouldn't stop you from needing and utilizing business communications that can keep up and consistently meet your emerging demands; after all, you can't let bad phone service or yesterday's communications services slow you down.
Support your team's need to talk anywhere with:
Business SMS/texting
Web conferencing
Mobile apps
Find me/follow me
Screenshare
Cloud-based communications
Choose your area codes
Connect online from anywhere
Bring your business communications on your travels
Keep the conversation going on the road, from another timezone or from the office next door. Even if the water cooler is thousands of miles away, make sure everyone can gather around and share the latest news and insights. Reach new customers, meet with vendors, and update your co- workers.
Communicate at the Speed of Your Customers
Today's business environments demand the ability to pivot quickly. It's all about how fast you can iterate and how your organization can reach customers wherever they are. Of course, it's hard to do these things with the wrong communications technology.
Do these challenges sound familiar? Then it's time to flip the script with new business communications:
Expensive phone equipment leases? BYOE (Bring Your Own Equipment) or try ours.
Inflexible phone plans? Business VoIP is affordable and offers full-featured phone services.
Limited features? Wow your customers with enterprise-grade communications.
Your customers are waiting — just don't make them wait too long. Increasingly, offering a solid and dependable customer experience is becoming a key brand differentiator. Thus, how your business presents itself is key to staying competitive and finding new opportunities.
Build Your Contact Center — No Matter the Size of Your Business
Ever wondered if it would be easier to meet your business goals with your own inbound/outbound contact center? Business VoIP makes this possible for companies of any size and industry. Indeed, you really can do it all without a costly phone plan.
Get great features like these:
Virtual lines
A communications platform with apps for iPhone, Android, Mac OS and more
CCaaS (Contact Center as a Service) command center with at-a-glance reporting
Call features like call recording, barge and forwarding
Unlimited minutes
Beyond these features, you can adjust your plan to fit your needs, as well as get a flexible plan that saves money and supports a professional image. Even if you're not a large enterprise, you can look like one.
Don't Sweat Implementation Day
Many businesses find implementation day off-putting.
We don't. That's because we've handled more than 50,000 of them. And, with our own specialized in-house team and amazing business VoIP solutions, we're ready for your implementation. Whether you're a small business with one employee or a global organization with complex communications needs, 8x8 can help you have the best implementation ever.
When it comes to VoIP, 8x8 provides a reliable and compliant cloud solution at a demanding level rarely seen by other cloud providers. Don't take your chances with a subpar cloud-based telecom system. Call 1-866-879-8647 or fill out an online form to request a no-obligation quote from an 8x8 product specialist.
Call 1-855-463-5199 or click the button below to fill out the form to get a quote.